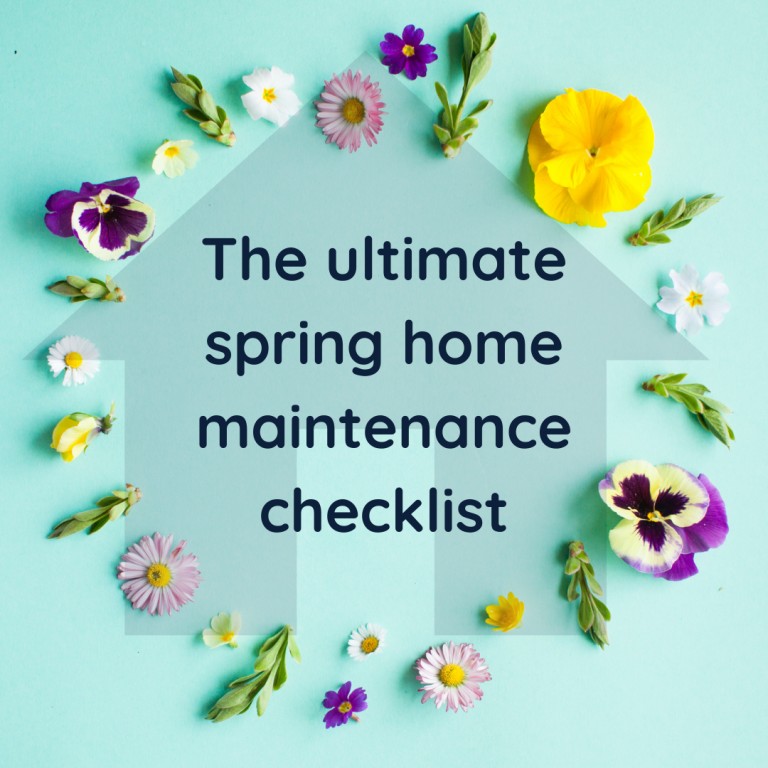 It's that time of year for families, tenants, landlords, people who live in any kind of property or are looking to sell their properties to start getting up to scratch on the important maintenance tasks. These aren't all fun, but I can assure you, you'll be so thankful for this nifty list once you've completed them!
Mow any grass or hedging.
Winter takes it out of us as humans, but imagine just how wind-swept, frost-bitten and dehydrated your hedging and grass gets! This is a good opportunity during a proper spring clean to trim off any dead-ends or overgrown patches.
Maintain current plants and sow some news seeds!
Spring is the season for new beginnings after all, so why not sow in some new plants ready to bloom as the summer months roll in!
Wash and arrange outdoor furniture.
If your property (or the property you rent) is fortunate enough to have a garden with outdoor furniture, hopefully it was concealed with some kind of protective lining over the winter months. Now is the time you can remove it all and give it a good jet-wash, sweep and re-set ready for longer and warmer evenings ahead.
Test any outdoor water-sources are in full-working condition.
An essential task that can easily go amiss by anyone! Whether you're preparing for a garden jet-wash, or you're making sure everything is in full working order for expecting tenants.
Survey your home's exterior for broken shingles, leaks and general wear.
The outer space of any home is one of its main focal points – so if you're preparing to sell or impress your neighbours, you're going to want to make sure that all paint jobs are fresh and up to date, your fencing/hedging is clean and clear etc…
Inspect the foundation for cracks. Power-wash grime from the exterior, including the driveway, porches and patios.
It's a pesky task that will cost you money and time if you fail to maintain, but as we do have more extreme weather, nowadays, accidents are bound to happen! De-weeding patio-cracks, using pet-friendly pesticides and organising that garage of yours will save you time, money and most of all the stress!
Touch up any chipped paintworks indoors
You've worked on maintaining your outdoor space paint-wise, now is a good time to make sure your indoor paintjobs are free from cracking, bad priming and un-neat skirting board spillages. This in turn will make sure that it all has time to dry before the summer months come around, and you'll be all prepped for your nosy neighbours and impressionable guests!
Prime and re-stain valuable wooden goods!
So long as you're certain to have dry weather from here on out (which is wildly unpredictable, here in the UK) use a random UK heatwave forecast to start priming any decking or wooden home valuables you have in your home, whether it's a kitchen surface or an outdoor accessory – it's one less job on your mind – and is important in home maintenance as you're less likely to get splinters with well-conditioned and polished woods!
Remove any excess moisture that can cause damp, mould and pests from the edges of all housing (meaning top, bottom and side - basement, garage and attic.)
You can do this quite easily by making sure you've got good ventilation in these areas of your home, adequate window spaces, fan extractors and go and invest in some scented damp tramp! (These are usually around £1 in most shops!)
Test smoke alarms and carbon monoxide detectors.
Make sure your EPC's (Energy Performance Certificates) are up to date, as well as making sure any carbon monoxide detectors are in full battery range and are in full working order. This one may be last on the list, but it's one of the most important home maintenance tasks you simply cannot forget!
And while you are here, why not download a pretty and easy spring home maintenance checklist we've made for you! You. Are. Welcome!
Enjoy!
By Caitlin Stimpson