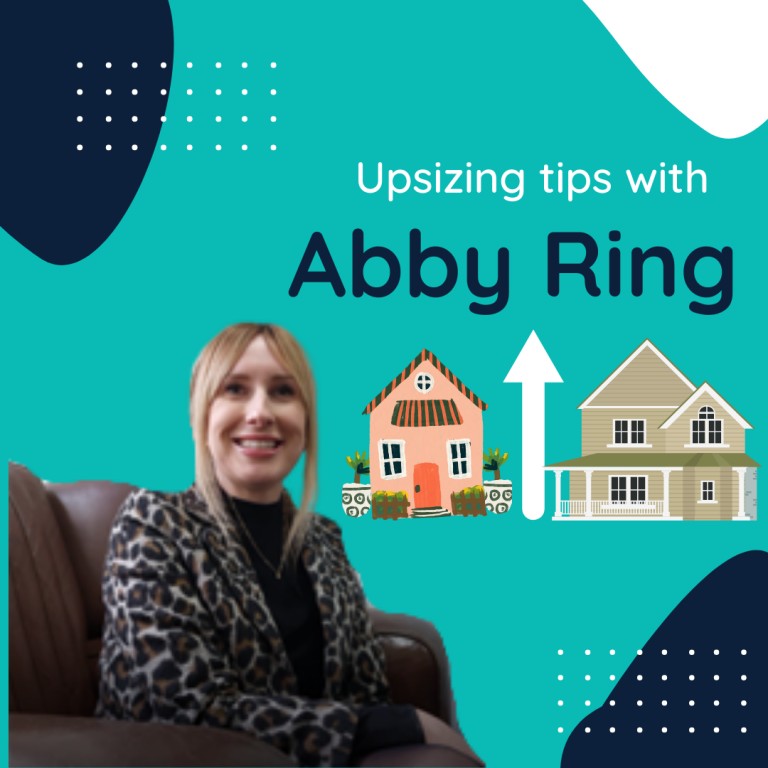 Last week, I spoke with Abby about all things upsizing and the benefits that come with it, what to look out for when you are in the decision-making process and how to be mindful of your money, amongst others!
Q: What are the main things that are important to consider before upsizing?
Abby: Price mostly, so what we're able to afford realistically without maxing ourselves out too much. I think for us, we did not want to upsize to a point where we would then have to downsize when Alfie (my son) has grown up and left. I know a lot of people tend to upsize for the kids and then revert to downsizing later but we wanted to find a place not too small but not so big that we must move all over again when it's just me and my husband.
Q: Do you have any advice for people who are looking to upsize?
Abby: Of course. Having weekly budgets and stuff like that so working out your finances and knowing to live by or below your means to enable you to save and to upsize. I think when you've been in your first property, like we've been quite lucky in that we've paid off enough of the mortgage on that house which gives us a little bit more to put towards a deposit for getting a bigger house but yeah, just being sensible and cutting back on things like holidays for the last couple of years has definitely helped us to be able to save for a bigger house.
Q: Why did you choose Clever as your estate agent when selling your previous property?
Abby: I know Ian who is the Residential Sales Manager here, and he's just great. I would not say he is a typical estate agent he almost feels like a friend, and I had so much trust in him to market it the correct way and sell it for me. He was also considerate enough to work out what is going to be best for us in the next house that we find. With Clever they not only considered what we wanted pricewise but also what sort of buyers we want for our house so we're really lucky that we've got some first-time buyers lined up for our house.
Q: What do you think are the main benefits of upsizing?
Abby: If you upsize and end up with a bigger house then it's probably going to be worth more in the future if you decide to sell it on. I think one of the biggest benefits for us and upsizing is that we were able to have so much more in the way of space like if we're having a guest room then that invites opportunities for friends and family to come and stay with us. But overall, buying a property is an investment and the bigger it is, the bigger it will inevitably benefit you.
Q: Any final words of wisdom on upsizing?
Abby: Try not to be so indecisive. Be brave because I'm indecisive and it's a competitive market. Luckily, I've got Ash (my husband) who is very decisive and kind of just says 'let's just do it' which is a great way to be as it gets things done and moving – I also think don't go too big, kind of get those tick boxes of what's important to you and just go for it if it's something you can do, we feel really lucky so yeah, just use Clever!
Now you've looked at upsizing, why not check out our blogpost on the benefits of downsizing?
By Caitlin Stimpson