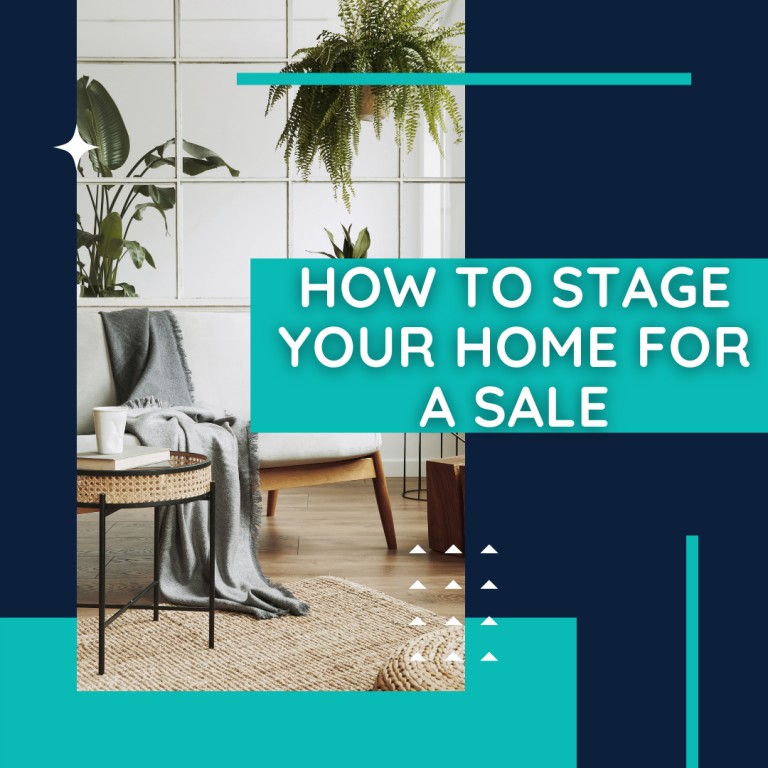 Making your home stand out from the rest could be the difference between a great sale or an absolute flop. We've created this blog to outline why it's beneficial to stage your property, with tips and tricks on how to do this effectively, securing you the best returns on your property.
Everyone's tastes are different, so you might be wondering if this could actually be a hindrance rather than a help, however, feedback often reflects that seeing a home staged enables people to visualise themselves in the space better. Seeing layouts and homely touches creates much more of a cosy and relatable atmosphere in comparison to an empty property.
So, what can you do to aid the sale?
Blank canvas
Less is more
Clean up
Pin it
Lighting is key
Smell your way to a sale
Get some staging help
Blank canvas
Although you want to have homely touches in the property, try to avoid personal photographs or family items that could dissuade the buyer. People want to envision themselves in the property, which can be harder to do if the majority of your photos broadcast your time in the home instead. Also, stay neutral – just because you love magenta and want it in every room, doesn't mean everyone else will feel the same way. This doesn't mean you can't be creative with the space, just everything in moderation…strip it back a bit!
Less is more
You don't want your property to look like it wouldn't be out of place in a magazine about hoarders. Go around and declutter as best as you can. Storage is absolutely key here – whatever you can hide, do so! If you don't have a lot of storage space, consider purchasing some temporarily.
Clean up
A clean, clear window and dust-free shelving makes more of a difference than you realise, especially in photographs. A deep clean throughout the property will ensure that all of your photos look incredibly sleek and chic, making your property incredibly desirable and highly viewed across the portals! In person, it speaks for itself – people will feel much more comfortable walking through a clean property, especially with Covid still looming.
Pin it
Pinterest is just one example of an app you can utilise to get inspiration on staging. There are millions of photos of staged homes, or current trends, that could help you give your home the edge. Especially when it comes to things such as furniture placement. There are also lots of tips and tricks on things such as DIY feature walls, so if you're looking to get a little creative, this could be the answer for that too!
Lighting is key
Bright and airy rooms will always get more interaction than basements. Keep those blinds open, lights on and create a warm, vibrant, and inviting atmosphere in your home. Even consider getting brighter bulbs for that extra pop!
Smell your way to a sale
You may have seen in TV shows or movies, people baking cookies to create a homely vibe and pleasant smell for viewings…well they're not wrong. You don't have to go all Paul Hollywood on us; however, a nice diffuser, for example, can create subtle scents throughout the property that are pleasant for your guests.
If the above seems like a lot of work, you could always hire someone to stage your property for you. They aren't cheap, however, if it secures you the sale – it might just be worth it!
In Plymouth and looking to sell your home? Why not pop into Clever and have a chat with us! We have plenty more tips and tricks to help you through your journey, so we'd be more than happy to discuss your options! Alternatively, you can request a Free Valuation!
By Emma Thomas