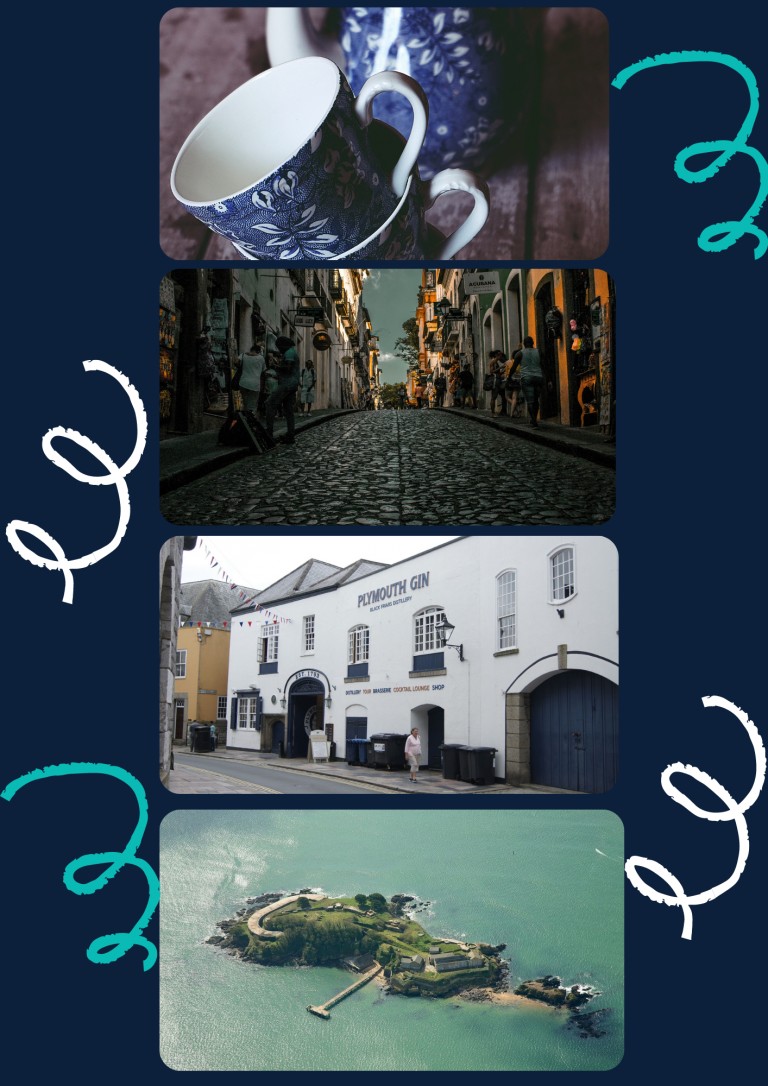 Ah, Plymouth. Britain's ocean City, the home of patriotic Argyle fans, coastal beauties,and so much more.Plymouth is a city for everyone.
Are you a property owner looking to purchase holiday letting properties in the southwest? Or perhaps, you're just looking for a residential house in a new city?
Either way, Plymouth is full of history and entertainment you'll not wantto miss. And, if these facts do not convince you to move to Plymouth, I am not sure what else will charm you!
Coming in at number seven, did you know that Britain's Porcelain Industry began in 1768 in Plymouth by a local pharmacist and quaker named William Cooksworthy? He worked out how to make Porcelain from China clay he found in Cornwall in 1768.
Interesting fact number six. Keeping it historical: Plymouth's notorious Gin distillery is the oldest distillery in the entirety of England, having opened in 1793 – and is still in full working condition.Anyone for a few gins by the sea? Cheers to that, gin lovers!
Fact number five, is a slightly more data based one, but according to Data Plymouth, over 40% of Plymouth is designed as green space1, what more of a fresh place to start a new life than in one with potential, buzz and quietness all at once.
Continuing with the data-based facts, *calling all property owners* coming in at number four, it wasrecorded from July 2020, the average house price in Plymouth is around £180,7302 – which, rather, controversially, is significantly lower than most places in Devon and in the South of England in general, so if you're looking to get on the property ladder or invest in property in Plymouth,you've got a bargain opportunity to do so!
Number three's fact is that the city has major housing plans – The Joint Local Plan for Plymouth and Southwest Devon seeks to deliver 26,700 new and affordable homes by 2034 – giving this Ocean City a somewhat prosperous future. For those who understandably may worry about the affordable housing crisis at the moment – Plymouth is one of very few cities aiming to tackle this – so buying a property in a progressive town will be a successful move for any people looking to invest in the housing market.
Fact number two, the famous Drakes Island, isthe tip of a volcano! (Now, before you let this scare you) The rocks surrounding it are made of volcanic tuft and lava, estimated to have last erupted millions of years ago, and hasn't been active for many millions of years, so much so, that'sit's been a famous island for so long. How exotic! Could be used as a great selling point for major historical stories.
And for our first and final fun fact, the Plymouth Barbican has the largest number of cobbled streets in Britain. So much wonderful history preserved, even after the Blitz!
So many natural beauties and tourist attractions that will be sure to fill any rooms you may be letting, and allows variety for homeowners, too.