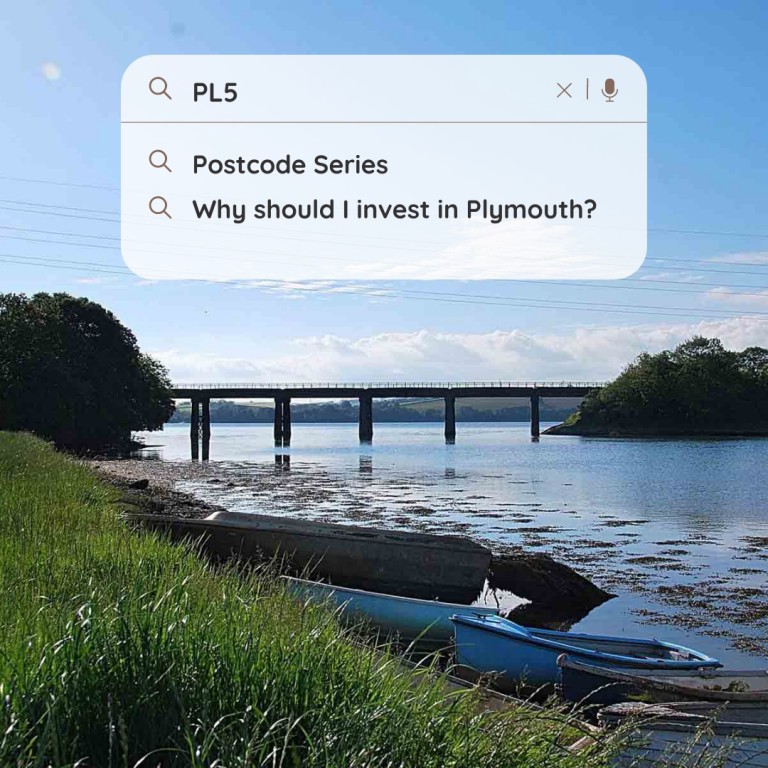 So, what is there to know about PL5?
Housing areas such as St Budeaux, Barne Barton, Kings Tamerton, Whitleigh, Manadon, Tamerton Foliot and Ernesettle it's an incredibly expansive postcode.
A huge section of this postcode was rebuilt after World War II, so, as they are newer built properties, the pricing of properties in PL5 is often incredibly affordable. This can however mean they are unlikely to increase in value, especially when compared to growth in other postcodes. When you then reflect this with results from the 2011 Census, where the majority of housing occupancy for this postcode was one or two people, it becomes evident to see that PL5 is very suitable for the residential lets and first-time buyers' market.
Although we wouldn't recommend this postcode for students, with close proximity to Derriford Hospital, it's not unreasonable to put feelers out for student nurses, or professionals on placement! These tend to be more affordable options for nurses on a budget and can be very short-term lets, so if you're looking for something longer term, residential is the way forward.
Interestingly, when you break this down further and look at the economic activity, the two most popular brackets are full-time workers and retired, so it's very much a community where people are unlikely to move from once, they're settled. This does make sense when you consider the location in proximity to large employers such as Babcock and Princess Yachts, especially when the entire district is separated by Plymouth's busiest, main road, linking us directly to Cornwall. Another plus, making this postcode perfect for commuters.
PL5 is also home to some astonishing views, with Barne Barton and Ernesettle overlooking the Tamar, and not forgetting Tamerton Creek, classified as an area of outstanding natural beauty, which when you see it it's not hard to understand why!
Now it's time for the Zoopla stats.
The average sold price for a property in PL5 in the last 12 months is £173,752.
Different property types in PL5 have different average sold prices over the last 12 months:
Detached: £328,673
Semi-detached: £182,887
Terraced: £157,804
Flats: £97,939
Our property experts are there every step of the way to assist with any queries you might have, whether that is looking to get a valuation for a property you already own, or to help you with your investment journey, so don't hesitate to reach out to us!
If you've enjoyed learning more about PL5, make sure you join us for the next in the 'Postcode Series' PL6!
By Emma Thomas