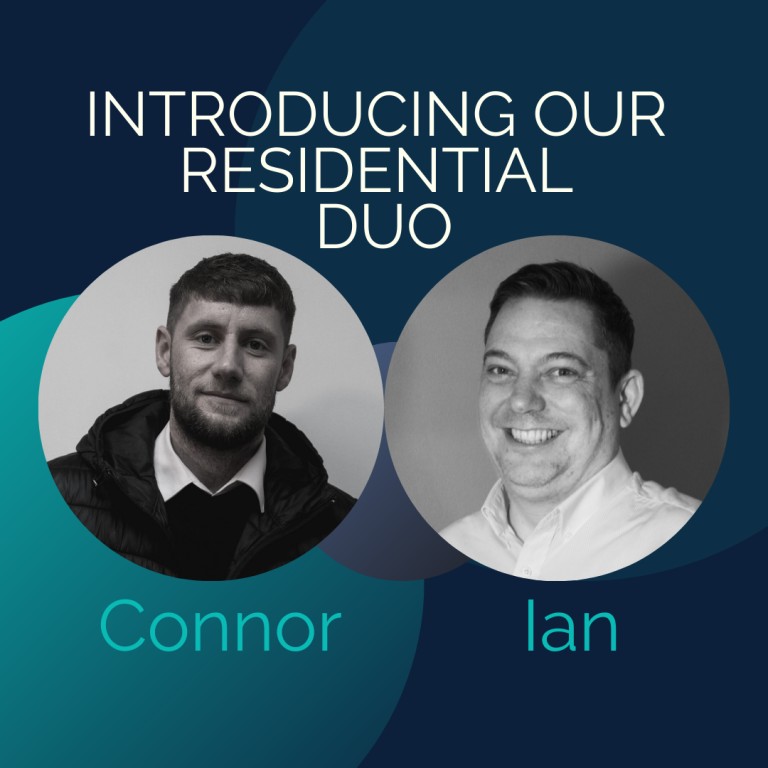 Our residential team at Clever are always delighted to help you in your time of need – with over 1000 properties let by us; we want to make sure our landlord's are getting the best service for their money, and tenants can find homes they're comfortable in.
Here at Clever, we bridge the gap between our landlord's and their tenants, and so with that in mind, here we have Ian and Connor showing you what they can offer you as our clever landlords, and you as our loyal tenants!
Ian: I'm Ian, and I'm Clever's Residential Sales Manager. I deal with buying and selling primarily.
Connor: I'm Connor and I'm Clever's Senior Sales Negotiator. I deal with the residential lettings mainly.
Ian and Connor's jobs within the company are separate, but they work in unison when it comes to getting the job done. Connor is an experienced negotiator who knows the lettings market and plays an integral part in generating leads alongside our marketing team, and Ian is our experienced manager with over 25 years of experience who can give his words of wisdom and best advice.
Ian: "We'relocated on North Hill right in the City Centre. Our services have been set up to plug the gap between landlords and tenants, with re-mortgaging and financing as well as bridging the gap between student accommodation and residential accommodation which my colleague Connor works well with."
Connor: "So, I go through, and I talk to our student landlords who have maybe had a change of heart with their buy to let mortgages who may want their HMO properties to be let to residentials only, and so from there on this is here I come in and help them. We check the properties and come to an agreement on a rental price. We then go ahead and advertise it for families and working professionals. We also do company lets as well. We then market it these properties through our Rightmove, Zoopla and Spare Room portals with our in-house marketing team Caitlin and Chelsea. We go from there. We do adverts, viewings and then come to a booking agreement when our clients have found what they want."
Ian: The market is looking really successful at the minute, on the crest of a wave. If you're wanting to sell your property, now is the most peak and crucial time to do so, as we're expecting a slow decline in value towards the end of 2022 to late 2023."
At Clever, we have an in-house marketing team who can provide bespoke advertising services and feature displays across all of our social platforms and property portals.
Ian: "We've got an impressive success rate of around 90-95% so it's going well."
Connor: "The best part about it is more people that enquire, the more stock I get and the more people I can make happy."
Ian and Connor can provide landlord's with excellent representation and fabulous marketing of your properties. If you're interested and want to contact our residential team, please enquire at:
Or call us at 01752 421 919