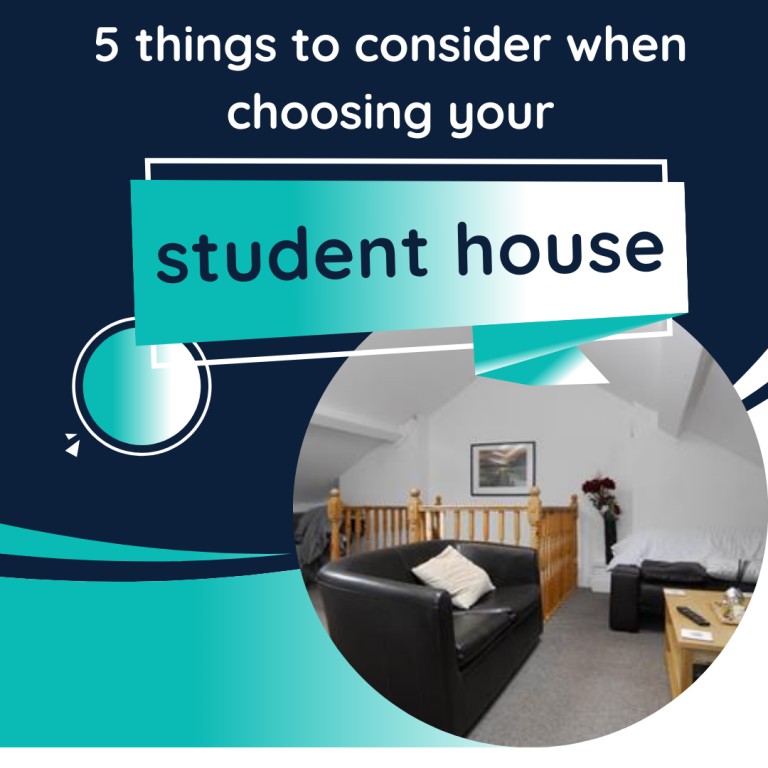 Moving into student accommodation is a tedious task to navigate, even if it's not your first time doing it! You want to be relatively close to Uni, but you also want to be where the big Aldi is and where all the nightlife is. There's so much to think about. But at its core, these are by far the most important things to consider when choosing your student home:
Friends
If you're dead set on moving out of halls, you'll likely need to choose some house mates before moving into a privately rented house! This is more important than you think, as you could be putting your friendships on the line. Have you got that friend who you love drinking with but hasn't got a clue how to wipe down a surface? In that case, it's probably best for you both to live separately and not risk having to try and salvage that friendship amongst all the academic stresses of university. Take it from someone who had to live and learn the hard way, when considering living with friends, make sure they're self-sufficient as well, otherwise you'll end up having to pick up a lot of their slack – which nobody wants!
Budget
Everyone's financial situations are different, even with a student loan, as everyone gets a different amount depending on what their parents earn annually and whether they are an international student or not. When looking at a house with multiple bedrooms, make sure that you are considering the prices of each room (as they often vary in size) and communicate with your housemates about what your budget will look like compared with theirs, so that you can choose your rooms accordingly and live somewhat comfortably as you possibly can. The last thing you want is a room you can't afford!
Location, Location, Location
This one is also super important for many reasons. If you do not drive or have access to public transport nearby, you're going to need shops, pharmacies and your campus within walking distance. Finding somewhere in you University town or city may be challenging if not done early, and by early, we recommend you look no later than January, as the most convenient places will be snatched up quickly, so be vigilant, and search plenty of websites, book those viewings in, and ensure that communication with your housemates is quick and upfront, as landlords will want their properties filled quickly and will likely want an almost immediate answer.
Bill packages
This one is completely optional, there's no real advice for this particular section. However, it is still a huge decision to make when it comes to how you will be dealing with your bills. Some landlords/agencies charge rent and bills termly, lining up with your student finance payments, and others treat it like any other residential rent payment, with options of rent monthly including bills, and rent monthly excluding bills. It is definitely worth chatting to parents/guarantors and housemates about how you all collectively feel most comfortable going about this, as paying lots of separate bills may seem tedious for some, but second nature to others. Our only advice on this specific choice, would be to make sure you and your housemates can come to a collective decision on this one, as you will all need to come to the same conclusion depending on what your landlord is asking for.
Landlord vs Letting agent
This last choice is a super important one to consider when looking at what you're most comfortable with. There's pros and cons to using just a private landlord as well as an agency. But with an agency, you've essentially got an extra layer of protection, as agencies much like us here at Clever, bridge the gap in communications between yourselves (the tenants) and the landlords we represent. This way things can be done correctly, professionally and you're far more likely to get in touch if you have a maintenance issue or issues with neighbouring tenants. Private landlords can also be brilliant at keeping good communication with their tenants, but agencies ensure your deposits are protected legally and securely, and that your safety and wellbeing comes first.
If you're looking to rent with us, why not check out our vacancies using our search engine.
By Caitlin Stimpson