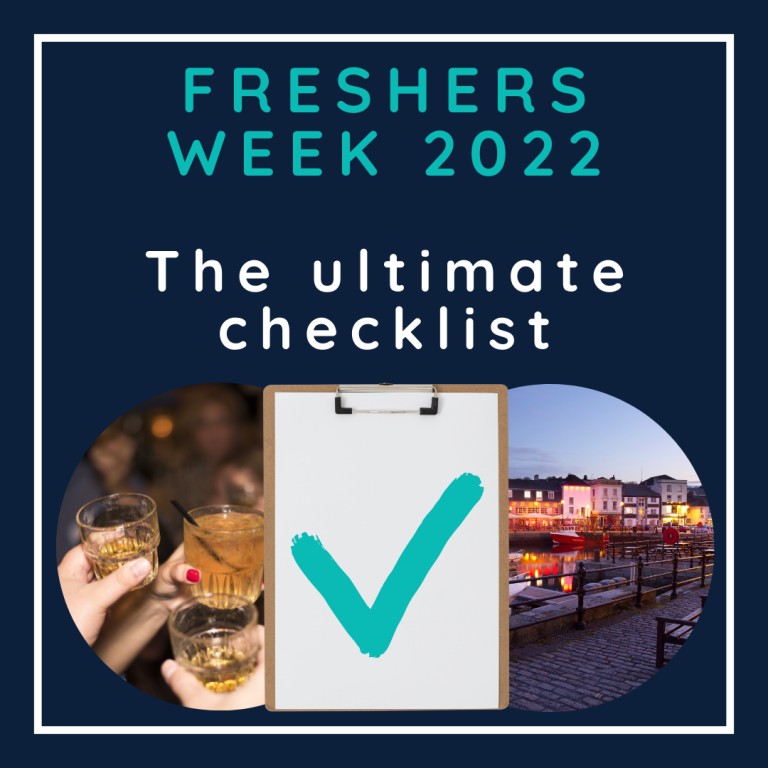 Fresher's week is fast approaching! So why not get prepared for it now? There's no such thing as planning too early, and you'll want to be prepared, as this is the crucial moment for you for when you begin to make lifelong friends and boozy memories you'll never forget before the course starts and reality hits!
There are plenty of places in Plymouth that are real hot spots for students, and we're here to guide you through the process!
So, are you prepared for Fresher's week? Look at our checklist below and see how prepared you are for the big week!
1. Sign up to the societies and fresher's events!
You may think 'I don't really have hobbies, so societies don't faze me' and that's completely valid! But if you do anything this Fresher's week, sign up to the one-off events, as you'll never get to do it again. What have you got to lose? They're usually very affordable and only cost around £15 per ticket.
2. Make the most of the freebies
At the start of fresher's week, you'll be able to attend campus stalls where you will be able to learn about your university, who sponsors them and even alternative options for clubs, accommodation, events, food and so much more! So make the most of the free food and tote bags, pens, bottles and commercial goodies, as again, you only get to do this once!
3. Make an effort to host!
Pre-drinks are one for the most universal experiences amongst the youth that basically says, 'I can't afford to buy drinks out all night, let's start at home!' Use this free time during your Fresher's week to invite people over and host a pre-drinks event. This another, perhaps more intimate way to introduce yourself to people and make new friends!
A crucial note to think about when being on a one-week booze-fest, is to keep up your immunity where you can. You can do this through lining your stomach fully and wholesomely before engaging in drinking activities, and even stocking up on rehydration tablets will do you a world of wonders. You can get these from Holland and Barret, Tesco, pretty much anywhere in fitness and supplement isles! It'll stop those headaches and keep you in the game.
5. Prepare for Fresher's Flu
Take. Your. Vitamins! I'm serious, Fresher's Flu is a phenomenon that comes about due to the huge amount of people coming together from various areas of the world, multiple modes of public transportation can breed all kinds of colds and flu's and drinking alcohol doesn't help! So be sure to take your vitamins and take care of your body nutritionally during this time. All in moderation!
When you're a student, you're on a fixed income – so be sure to save those pennies as and when you can! Bulk buying booze as and when you can, will save you money in the long run when going to pre-drinks. On that topic...
7. Most importantly, just have fun!
Having fun is the most important element of Fresher's Week, and this checklist is merely a guide to the main things to expect to prepare for, as there's no escaping it!
If you have any questions about moving to Plymouth and moving with Clever, feel free to contact us on 01752421911 or alternatively, email us at hello@stayclever.co.uk