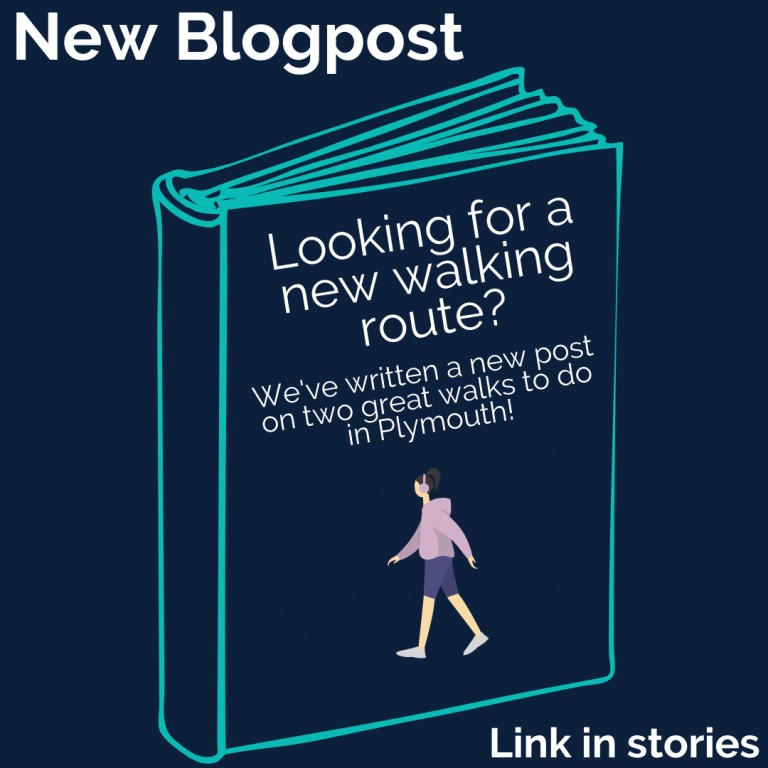 Now that the sunshine looks like it's coming back for good, it's prime time to get out and about in the city and beyond for some good old fashioned fresh air: to take in the local scenery and to really uncover what Plymouth has to offer.
If you're anything like us, you love taking an afternoon walk that fills you with appreciation for where you live, and because of that, we're listing a few of our favourite places to walk in the city that you can jot down for your next adventure.
Cremyll to Kingsand
This walk in particular is one that has a little bit of everything, and because of that, it's one of our favourites. Sea, woodland, coastal paths and old buildings: whatever you're itching to uncover along your hike, we're sure you'll find between Cremyll and Kingsand.
Start off by getting the Cremyll ferry that will take you across to Mount Edgecumbe, and maybe you could take this time to explore the grounds and what it has to offer. The house and gardens themselves are something to behold, so you could stop your journey here and make a day of exploring or you could trek further and carry on toward the coastal path to Kingsand where you'll find plenty of scenic views of the ocean and plenty of beauty spots to grab some photos. On the way, you might see ancient forts and farms as well as Maker Church.

This route has a tarmac road and hard-surfaced tracks alongside relatively flat grass and is near enough accessible to everyone, should you want to make it a family day out. Plus, if you take the Cawsand route, you can turn it into a 3hr trek to Rame Head.
South-West Coastal Path
Using the Waterfront Walkway is an excellent way to experience the history and incredible geography of Plymouth through a step-by-step walking route lined with art. These art installations on the way really highlight the spirit of Plymouth and what makes it so historically and culturally fascinating. Through this, you'll encounter famed names such as Sir Arthur Conan Doyle, Robinson Crusoe and Lawrence of Arabia.
It's recommended that you start at the ferry slip at Admiral's Hard. From here, you'll immediately start seeing plenty of Plymouth's history on display through clear views of the docks and the vinegar works. You'll also now be able to explore through the Royal William Yard as part of this route, as the coastal path now goes through here.
You can then explore the dockyard and climb up the stairs to Devil's Point Park to see plenty of gorgeous views of the sea and its surrounding areas, then follow the path into Admiralty Road and then onto the historic Durnford Street (where it's said that Arthur Conan Doyle once worked as a doctor). In the pavement, etched quotes from Sherlock Holmes can be found.
From there, you can start choosing where this walk will take you, and diversions can lead you to the gorgeous Smeaton's Tower on the Hoe (which you can get entry to, for a small fee). The Barbican then, will take you through a time portal into history where you can see the famous Mayflower Steps where the Pilgrims set sail in order to find the New World. If you then choose, you can take the water taxi across to Mountbatten and then back again.
So, we hope one of these will fill you with inspiration for your next walking afternoon, and if it did, we'd love to hear about it! Send us some of your photos on our socials for a chance to be featured. In the mood for some more? What about some tips on how to spruce up your home in an eco-friendly way?