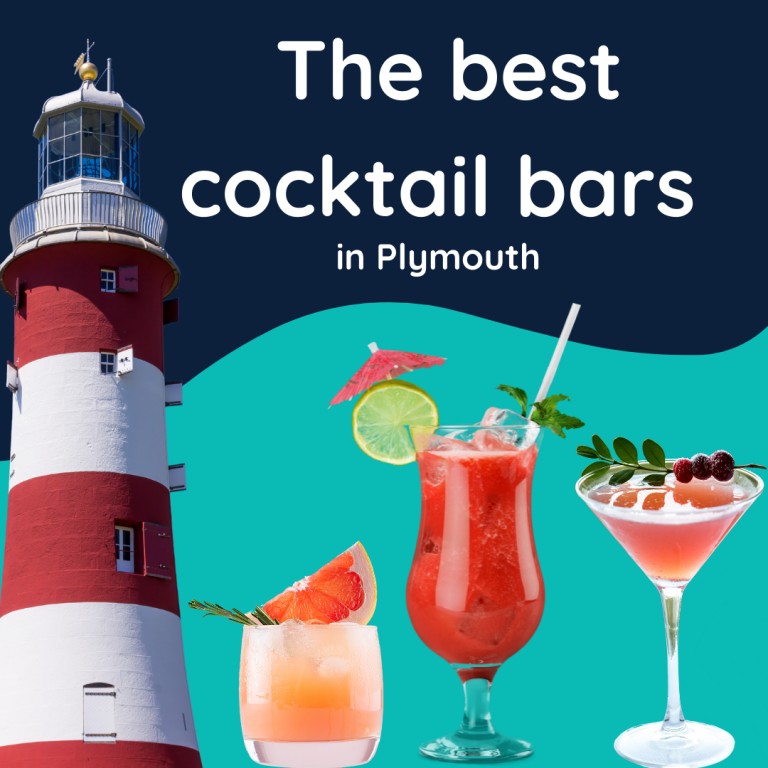 Coming into the spring season, who doesn't love a good cocktail occasionally? They look appetizing, and they taste even better! If you're looking for a good excuse to go out for a few classy drinks or it's payday and you fancy a mini-splurge to celebrate your hard-work this past month, below you'll find some self-proclaimed favourites you can get in our Ocean City.
Cosy Club
Starting this post off with possibly one of my favourite places to go for a cocktail! Cosy Club is situated on the entrance to the Barcode, opposite another cocktail staple of mine, Turtle Bay. Upon entering, you're immediately greeted by a 1930's influenced aesthetic with jazzy wallpapers, dark pine oak furniture and velvet chairs and cushions, even on the high-top bars! A personal favourite drink of mine is the coconut éclair! A super-sweet cocktail very similar to the recently discontinued 'white Caribbean' from Turtle Bay – a play on a classic white Russian. The coconut éclair includes chase vodka, coconut cream, white chocolate liqueur and an orange garnish served in a coup glass. Definitely one for the sweet-toothed among us! Cosy Club also do amazing martinis, mojitos and much more!
Turtle Bay
I'm yet to meet anyone that's gone to Turtle Bay and not enjoyed the cocktails done there, so much so, it's one of the biggest hits for a bottomless brunch! Turtle Bay often mix-up their menus, sadly meaning their classics may not be guaranteed to stay for long, but boy do they do some corkers. You can't go wrong with a Rum Runner – white rum, amaretto, raspberry and lime. Again, definitely one for the sweet/sour-toothed folks! But if you're into more bitter tastes, their espresso martinis (ingredients self-explanatory) and Reggae Rum Punches – which include Wray and Nephew, white rum, lime, strawberry and pineapple juice are to die for!
The Brass Monkey
Okay, admittedly, this is not in any way a cocktail bar. However, their cocktails are definitely worth a shout-out. Not only are they always two-for-one. (£5.99 for two cocktails, sign us up!) But they have a wonderful selection to choose from, even if you're sat watching rugby or having some standard pub-grub. They do an amazing cherry cream cola, including cherry Sourz, amaretto vanilla syrup, cola and grenadine, topped with squirty cream and cola bottles! Another favourite is the Singapore slinger, which includes Gordons's gin, cherry liqueur, grenadine, sweet and sour mix topped with Schweppes lemonade. Dreamy! They do an array of classic pub choices, mixed with some more classy options if you're in the mood for it, all at a decent price as well!
The Treasury
The Treasury is one of the classier options for sure, but oh my is it worth it! It's not just their tapas that's a Plymothian favourite. But their cocktails are one of their best-kept secrets. Admittedly, their options are slightly more limited than the likes of Turtle Bay and The Cosy Club, but nonetheless, the quality is unmatched. They serve all of their cocktails in either textured glass tumblers or 1930's styled margarita coups. They do serve vodka, but have more options for gins and rums, if that's your thing. They serve coconut and raspberry flavoured mojitos, and lots of flavoured gins! Their luxurious raspberry mojito is definitely a personal favourite. And rumour has it, they hand-pick and forage for their mint leaves and other garnishes daily!
Revolution
Finally, we've got a classic chain of bars but still a top 5 winner, good old Revs! Of course, they do your classic favourites, including a Porn star martini, a long island, a colada, a range of daquiris, a cosmopolitan and a bullet. But their menu is definitely... creative - and not for the prudish! They have such a wide range of choices that it can be incredibly hard to choose. Their Bombay bramble gin is a must-try, however! During the day-time, the atmosphere in Revolution bars can be very calm and quite pleasant, similar to the likes of a gastropub, suitable for couples, families and friends of any group size and age! Just be wary of an evening, especially if you're not looking for a loud evening out! However, if that's your thing, go for it!
There are many beautiful places to go and see in Plymouth, some of which are completely local to the area, some which are not. But if you're a cocktail connoisseur, this is your list to go by, and you definitely won't regret it.
Once you're nicely buzzed from the cocktails, why not take a look at the best day trips local to Plymouth?
By Caitlin Stimpson