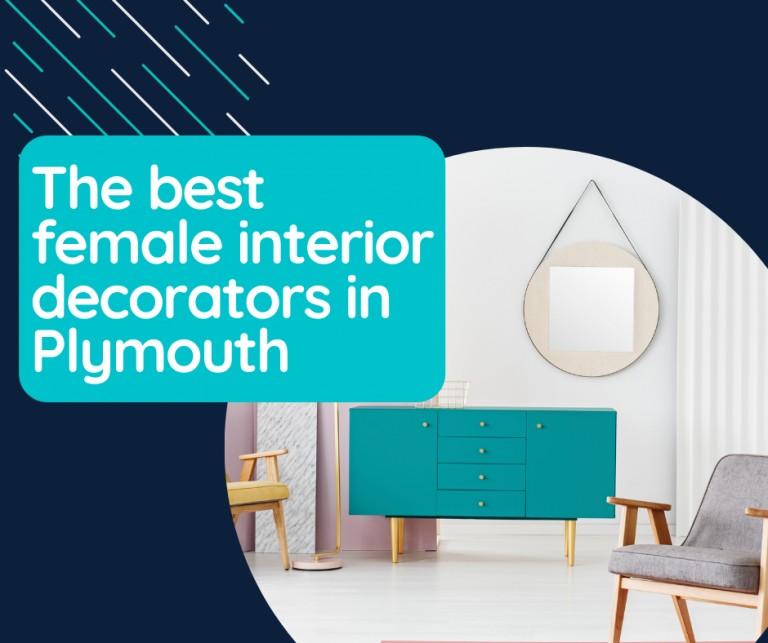 Editor's note: To celebrate international women and girls in science day, Stay Clever have felt incredibly liberated to showcase some amazing women in Interior Design. As proud as we are to present these amazing, hardworking women, Stay Clever have many recommendations for you coming in the future for some of the best interior decorators that are male, in the non-binary community and in the LGBTQ+ community. We hope you enjoy this blogpost!
If you've recently moved to Plymouth and you're looking to get your home renovated, or you might just want a rough idea or mood board for the kind of style that suits you best? *Or you're looking to support women in local businesses* then you're on the right blog post! Be sure to refer to this proudly female-led Plymouth guide, because these women have some of the best ratings in Plymouth!
1. Eliza Tay Lady Decorator and Interior Designer
With a 5-star rating on Yell and a long-term member of Southwest Women in Construction, Eliza Tay, based in Peverell, Plymouth can provide you with a professional and friendly experience of interior decorating like no other. Eliza's decorative style specialises in classical modernism, turning antiques into refurbished, more modern versions of their originals. Eliza's Facebook page and the website appear easily approachable and even display her full licensing and her entire team of women who work with her!
2. Miss Winter's Painting and Decorating
The company owner, Lucy, has a renowned website and over 10 years of experience in the industry, she advertises herself as 'your local lady' when it comes to house renovations, and certainly doesn't gatekeep her skills. She has a whole 'Tips and Tricks' section on her website, and definitely appears to be the approachable painter and decorator 'go-to' in Plymouth! For quotes and contact details, both are accessible through her website.
3. Erin Bailey Decorator
Erin Bailey's decorating business is a relatively new one, but don't let this make you think she's any less reputable! Having had 3 years in business, Erin Bailey has already accumulated 5-star google reviews, gets lots of good traffic on her Facebook page, and fully claims to be a women-owned business. Erin has wide versatility in what she can do, from open-plan, minimalist spacy kitchen decorating to bold, patterned feature walls. She has also been known to revamp some popular businesses, such as B-Web, the graphic design centre in Hyde Park Road!
4. Tracy Whites Lady Decorators
Tracy White's company is a local, female-led painter and decorator service covering both Plymouth and Yealmpton, with over 30 years of experience! Tracy specializes in renovation and isn't afraid to knock a wall down and take things back to square one to ensure your experience is nothing short of perfection. She's accumulated almost all 5-star reviews, also, and runs this business herself proudly. For quotes and/or contact details, you'll be able to find her page via Facebook.
5. The Style Counsel – Interior design and staging
Providing professional 3D design concepts, mood-boards, digital walk-throughs and even home-staging. The style counsel offers inspiration and visions of the interior renovations of your dreams. Perfect for new homeowners or even landlords wanting their homes staged on short notice. Their ethos is that 'challenge the perception that interior design is only available to the wealthy.' They're widely known, especially through their Facebook page for working collaboratively with their clients to achieve their home/office/interior room goals. The style Counsel are based in Russell Avenue, Plymouth.
When it comes to choosing who you want to help renovate your home, google reviews are your friend! Once your interior is on point, feel free to request a free valuation check on your home!
Happy decorating!