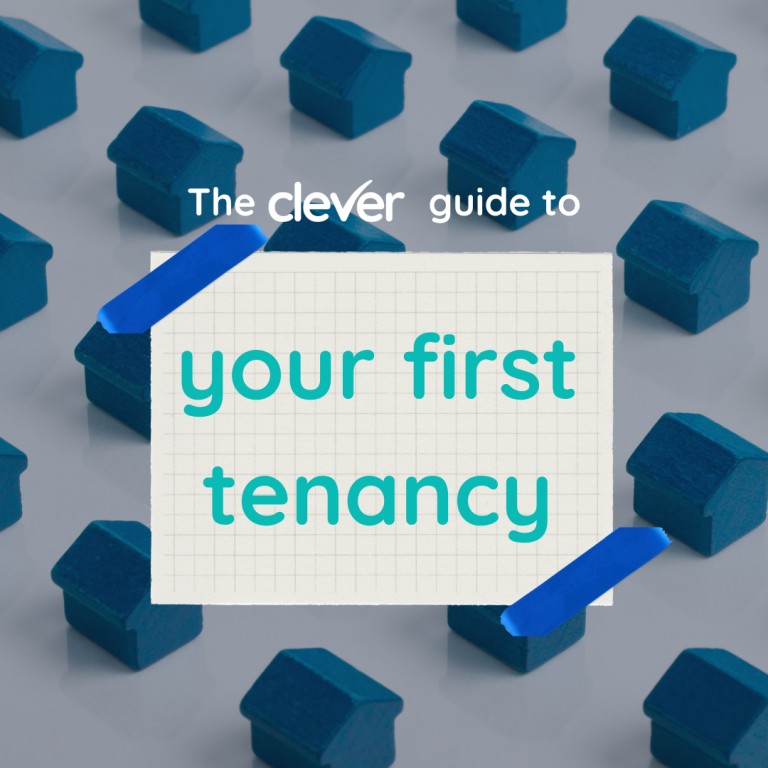 So, you've put a deposit down on your first rental property? If you've clicked on this blogpost, you're likely just about to move into your first place you can call 'your own'. If this is the case, then a huge congratulations to you and your new journey! But before you start thinking of all the fun decorative pillows and plates you're going to buy for your new pad, make sure to take this Clever guide to first time renting with you:
1. Know your rights
This ensures that the expectations of both you and your landlord are set right from the off.
As a tenant, knowing your rights is super important as you will be living in a space legally owned by somebody else. One thing in particular that is important to think of is looking at your property's Energy Performance Certificate (EPC). This tells you how energy efficient the home is on a scale from A to G and lets you know how costly it will be to heat and light. Seeing this certificate can help you to budget more accurately. Here are some other important rights as a tenant you'll need to be aware of:
You also have the right to:
Protection from inhumane ways of eviction and rental price increases
Have your deposit protected by DPS (Deposit Protection Scheme) If you are renting through an agency, this process will be secured for you.
Have your deposit returned fairly, so long as care is taken of the property at the end of your tenancy – not including general wear and tear.
Live in a clean, ventilated, insulated and damage-free property
Respect your privacy, and give notice before any necessary house inspections. (24 hours except in emergency)
2. Know your responsibilities
As a tenant, you'll have both rights and responsibilities. Your responsibilities will need to be known as the temporary primary caretaker of the property. Responsibilities of you as a tenant include:
Paying rent and bills on time
Abiding by your tenancy agreement
Paying for damages caused by yourself or guests – through your deposit
Providing they give you sufficient notice, allow your landlord access to conduct inspections and to do any necessary maintenance work
Not to illegally sub-let your property
Immediately report any maintenance issues (for example mould or broken windows) to your landlord in good time so that they can arrange for these problems to be fixed. If you leave it too long, the fault may lie in your hands as the primary caretaker of the property.
3. Setting up your direct debits
A seemingly simple, yet often forgotten task when moving homes, and into a new one especially is to set up any standing orders or direct debits for yourself and/or whoever you are sharing your home with. You don't want to be in any arrears or forget when your bills are due! It's also a good idea to plan out who pays for which bills (assuming you are not alone) but if you are living solely alone, this is where your handy checklist comes in!
4. Update your addresses!
Once you've settled into your new home, be sure to change your address wherever is needed. For example, your driver's license, your bank, your general practitioner, the sooner you get this done, the better!
5. Register for Council Tax
Unless your landlord or agency has already stated that this will be included in rent/other package bills, or if you're a student, you won't need to pay council tax. But if you're not a student and council tax has not been stated in your bills, make sure you set up your council tax bill. To do this, contact your local council either via telephone or via website.
6. Download your free Clever checklist
Firstly, although these important things to know aren't always fun to do, you'll feel so much better once they're done- and it doesn't have to be boring and heavily admin-related, especially as you can download our free Stay Clever tenancy guide checklist here. This will help you to visualise your plans in action. You are welcome!
Once you've done all of these boring tasks, why not look at these 10 ways you can transform your home on a budget?
By Caitlin Stimpson
---