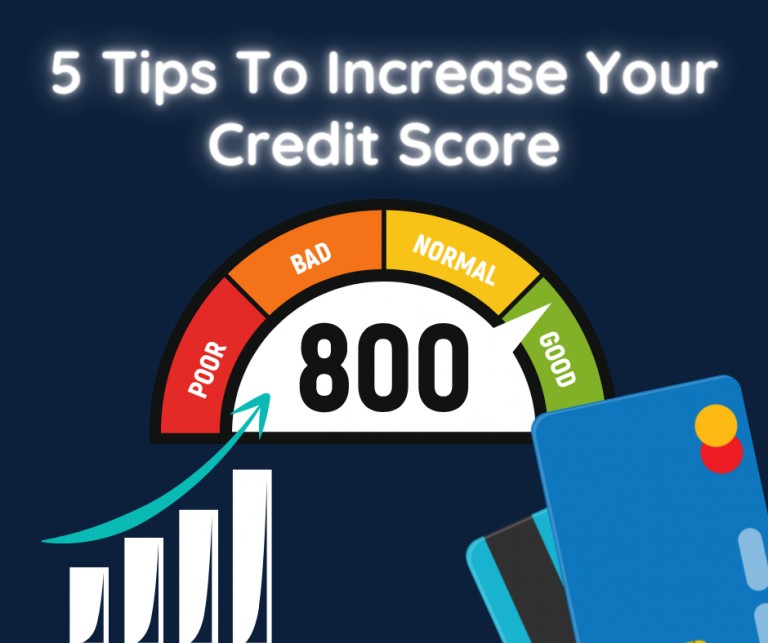 Building your credit score is one of the most crucial things you'll need to do in order to build a reputable credit file. This comes in handy if you look to take out loans, apply for a mortgage, pay for a car on finance and so on. Having a good credit score and clearing your debts is the main gateway to accessing your own property, so what can you do to make sure you're getting a better credit score?
It should be noted certain types of credit debt don't contribute towards this, including student loans and medical bills (in some places of the world.0 While it may be racking up debt, it most likely won't harm your credit file – whereas things like missed bill payments, canceled credit cards, and having insufficient funds to take out direct debits, all contribute to your credit records and how trustworthy you appear to a bank when it comes to proving you can pay back borrowed money.
Here you'll find 5 tips that you need to know to get your credit score in good check:
Pay your bills on time
By paying your bills on time, you will be sure to have good credit, as you're always paying back what you owe. It's a good idea to get online banking and keep record of your income, what should be contributed towards bills and what should be considered 'expendable income'. By knowing the differences, you can pay bills on time effortlessly without worrying that you won't be able to pay off phone bills, rent/mortgage costs, energy, and any other subscriptions you are contracted to.
Check direct debits
By having access to online banking, most easily done both through desktop apps and mobile apps, you can always check your bank statement while you're out and about. When it gets to the time of the month where you start to think 'my bills are due soon, let's check' - this will get you into a good habit of knowing how much is supposed to be extracted from your bank account at once. Always check your direct debits, and that you can afford them!
Increase your credit limit
While this will help your credit score, it is important to note that increasing your credit limit should only be done in this instance so that you can show that your borrowing limits don't nearly exceed what you've taken out. By increasing your credit limit, yes, you can technically borrow more, but do not rely on this – as it is there as an extended threshold of evidence only. Extending your credit score will ultimately lower your credit utilisation, meaning you don't need to take out any new credit cards, and is an important metric that lenders will use to analyse your overall credit score.
Don't apply for many cards at once
As previously mentioned, extending your credit limit is a far better option if needed rather than taking out an entirely new credit card, so if you really need to lend a little more than your current credit card limit allows you to, then extend your current card as it shows loyalty rather than opening multiple avenues of credit. You'll thank us later!
Don't ever close an open credit card account
Finally, never close an open credit card account. If you do this, then it will cause you toreduce the credit score and negatively affect your credit history, utilisation, and so forth. Make sure all funds are cleared before considering any type of closure, and if you can, try to keep is open and accessible at all times so that none of your credit history gets wiped, or inaccurately analysed by metrics.
Now that you've finished getting your credit score in good shape, why not check out this blogpost we wrote all about the best bank cards for students!
By Caitlin Stimpson