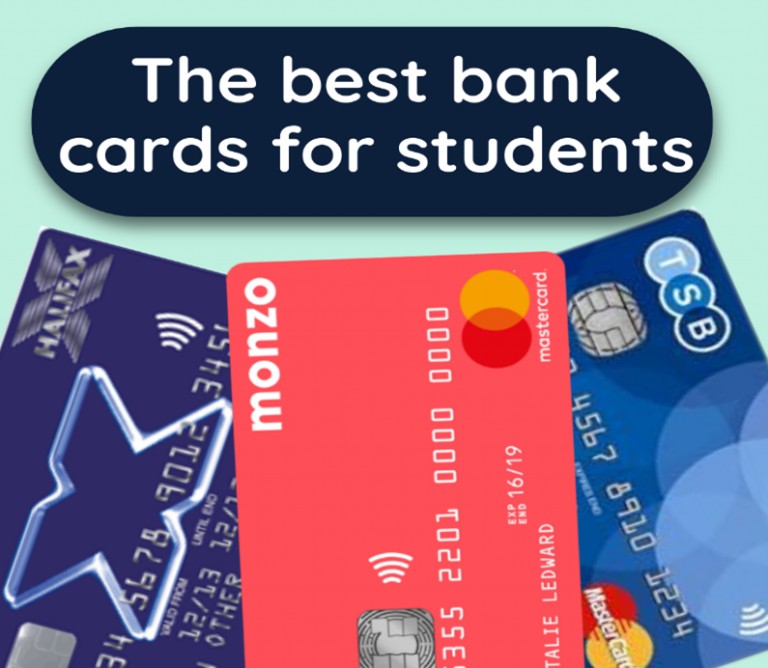 Are you a soon-to be student looking for a reliable bank to open with? You've come to the right place! You may be wondering what the point of a student bank account vs having a normal current account is – but we're here to break that down for you.
Student bank accounts offer similar services to current accounts, except they come with interest-free overdraft options where repayments are not due until you have graduated, with less risk of harming your credit score. They can also come with discounts and other benefits and freebies. Here are the best options to go for if you are living in the UK:
Nationwide Flex student
The best for an 'all-rounder' account, Nationwide Flex student bank cards offer a plethora of benefits. You have five months before the course start and two months after to open the account. They offer interest-free overdraft of up to £1,000, increasing by double the amount each year until you finish your course! You get a tiered overdraft repayment over three years after you finish your course as well! They do not have travel discounts but is rated the top 10 for customer satisfaction in our customer experience ratings and has even been awarded a 5* rating compiled by the independent consumer group 'Fairer Finance.'
Santander student 123 Current Account
The best for perks - Santander is very well known for being a firm favourite among students and offers an arranged overdraft of £1,500 every year for full-time students and apprentices. The overdraft in question is also "guaranteed," rather than "up to," meaning you will get that amount, with no specific limit. In addition, there is also a £1,800 0% overdraft available for fourth-year students, and a £2,000 overdraft for fifth-year students. As well as the overdraft deals, you can get a free four-year railcard with unlimited travel across the UK – allowing you to save almost a third of money on train tickets! You can also earn up to 15% cashback at big companies such as Sky, Costa, and Co-operative Food stores, result!
AIB Student Plus
Best for fee-free banking and offers a brilliant customer experience, judging by their glowing reviews! AIB's Student Account offers an interest-free overdraft of £1,850, and there is no tiered repayment system after you graduat2, meaning you can repay in whichever way suits you best. Once you have graduated, AIB offers a graduate account. Mobile apps are also offered as well as contactless payments, Google and Apple Pay, and a Visa debit card. There are no transaction fees or quarterly maintenance fees.
Barclays Student Additions
Best for cashback features. Barclays receives five stars for its student account experience. Students can start opening an account using Barclays' app, with just a selfie, their ID and a UCAS code, so no need to visit a branch. They can open a Student Additions account and you will get a voucher that gives you a free 12-month subscription to online academic library Perlego, giving you access to 600,000 titles.
Monzo
Monzo is a notorious bank card for those wanting to open a bank with many benefits. Because Monzo is a regulated UK bank, the money you put in your Monzo account is protected up to £85,000. It's protected by the Financial Services Compensation Scheme (FSCS) – an independent fund set up by the government to keep people's money safe. Monzo also pass Mastercard's exchange rate directly on to you. And don't charge you to pay with your card when you're abroad. If you want to withdraw cash, you can take out up to £200 for free when you're in another country. You also only need a friend's phone number to be able to transfer them money, amazing when it comes to managing money awkwardness with your housemates!
Now you've considered all of the options available and hopefully made your decision, take a look at how you can make student grub into luxury meals!
By Caitlin Stimpson