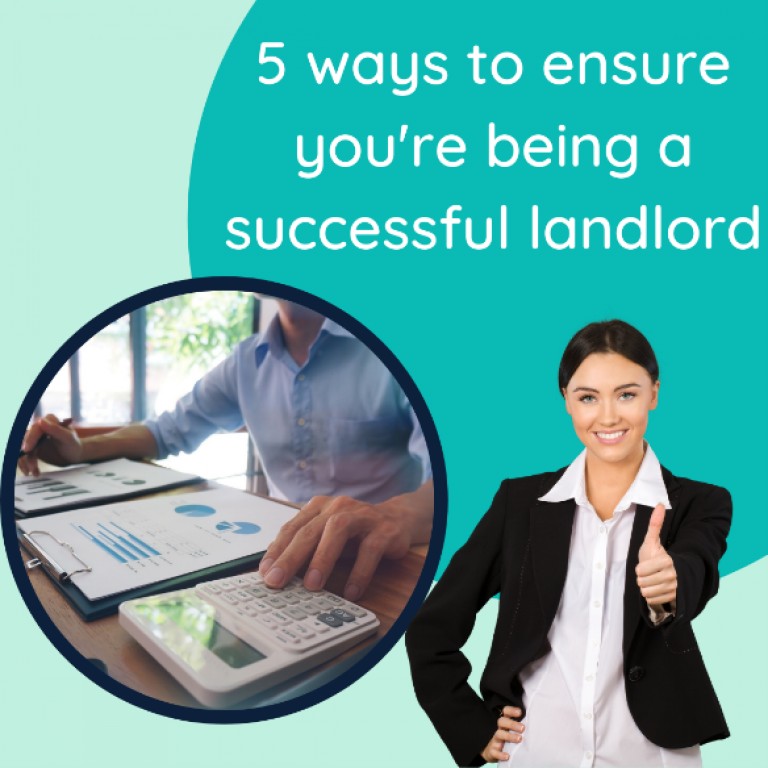 Being a landlord is not only a big investment, but the responsibility that comes with being a landlord or even just a homeowner comes with great responsibility. You need to make sure you're doing your job correctly to avoid legal battles or money loss, so let's get into it. Here are the five things that you need to consider, ensuring that you are being a good quality, successful landlord.
Checking your tenant's references and doing thorough background checks is one of the most crucial parts of making sure that you're being responsible for your actions and safely ensuring you're choosing the right tenant. It ensures the tenant is who they say they are to prevent fraudulent activity as well as ensuring you have a reliable guarantor. Not all estate agents actually have reference checking in place, so if you're a landlord wanting to use a reference-checking service that is thorough and reliable, we can do it for you here at Clever! By checking references, this will ensure that your chosen tenant earns enough to rent and comfortably live.
Have everything in writing
Have everything in writing – this includes tenancy agreements and WhatsApp chat agreements. By keeping every agreement and conversation in writing (I.e., don't send voice notes) you've got physical evidence should your tenant choose to go against their word in any situation. Hopefully this won't be needed, and it's rare that it happens. But It's better to be safe than sorry!
Ensuring that the state of cleanliness in your home is kept to a good standard is key! You attract what you give out, and if you show a messy or dirty flat or house to a tenant who is interested, this may say a lot about what environments they're happy to sit in – so make sure your house is up to standard to attract the right kinds of tenants. As well as this will ensure that you are in no legal trouble, as it is a legal requirement to ensure your house is free from mould and damp problems, any pests and abides by all UK home safety regulations.
Interview prospective candidates with care
Ask the important questions when showing around prospective candidates to live in your home. Committing to a tenancy agreement between a landlord and a tenant is a binding contract, and a daunting one at that. With the right questions, you can really fine tune the kind of person you're looking for to take good care of your property. Questions can include: - Do you have any pets?
- What line of work are you in?
- When are you looking to rent?
Follow all UK renting regulations
Before allowing any tenant to reside in your property, it is a key responsibility of yours to make sure that you are handling all faults and matters of urgency regarding the security of your home (i.e., adequate locking systems, a safe environment, EPC checks and so on)This includes holding all relevant and legal insurance documents, providing your tenant with an EPC, and noting that you cannot legally rent if your EPC check falls to an E or below. As well as abiding to GDPR regulations and all safety checks should take place before the start date of your tenants agreed moving date. This may seem a given, but nonetheless, it is still a crucial point to remember, as it can be easy to forget certain details. However, if you download our free landlord checklist, you won't have to worry!
Do not violate the privacy of your tenants
In any contractual tenancy agreement in the UK – it is a commonly respected law that you should always give tenants 24-48 hours notice before rocking up to the property for any reason as you need to respect tenant's privacy at all times as the renter as this is their home. As well as this, you'll need to give longer notice if there are any water, electrical or maintenance disruptions as a courtesy, in writing. Tenants can also refuse entry, so allow time for rescheduling if necessary.