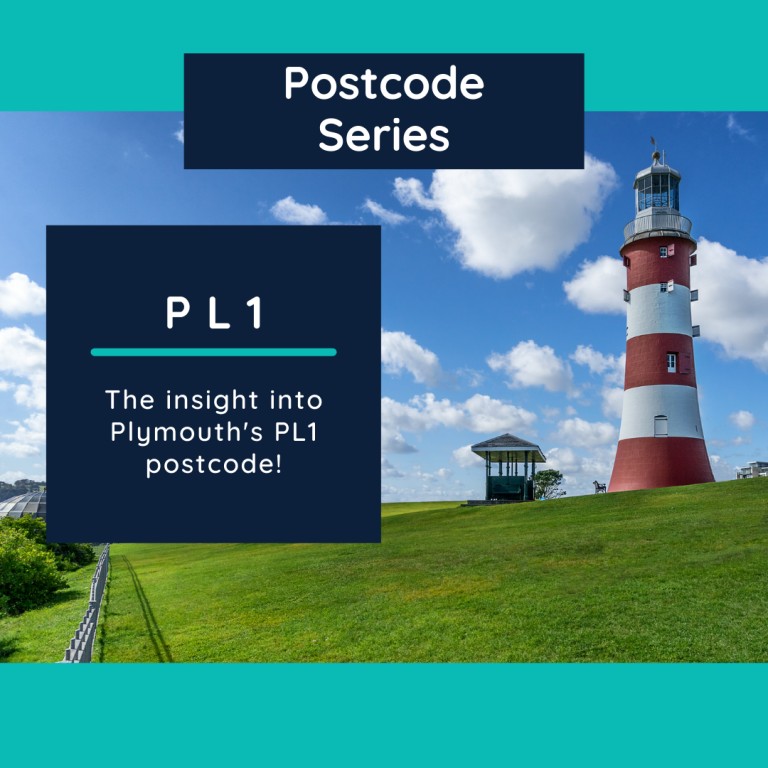 We're kicking off a postcode series to look at each of Plymouth's different sectors. If you're looking to invest, or rent from elsewhere, then hopefully this will shed some light on the areas most suited to you and your requirements.
So, what is there to know about PL1?
Home to Devonport, Millbridge, Stoke, Stonehouse, and The Hoe, there are some very beautiful and notable places within this postcode.
For example, did you know Devonport, previously known as Dock, is home to Devonport Dockyard, the largest naval base in Western Europe, which coincidentally, is about to undergo a £2 Billion refurbishment, bringing many jobs and in turn residents into Plymouth? Perfect if you're looking to invest in a buy to let mortgage and have residents in your property for a substantial period of time, or if you're happy to go down the route of company lets!
This is something that is reflected in the Housing Tenure section of the Census, with the majority renting their accommodation in some form – 9869, in comparison to only 3970 either owning in full or with a mortgage in place!
Stoke over time, has become incredibly residential, boasting many beautiful Georgian and Victorian buildings with original features, so the architecture around really can be eye-catching! Whether you're looking to rent in a residential area or find a tenant in situ, Stoke could be a great suggestion.
Stonehouse plays home to some of Plymouth's hotspots, such as Royal William Yard and Devil's Point, so if you love great views by the sea, local markets, events such as their yearly 'Illumination' light show and enjoy great food and cocktails all year round, Stonehouse could be the perfect location for you!
And last but not least…The Hoe speaks for itself! With beautiful views, really making us deserving of the title 'Britain's Ocean City', Smeaton's Tower and the promenade, perfect venue for many summer events such as 1 Big Summer, it's one of the most visited and desirable places in Plymouth.
Now for the stats!
According to Zoopla:
The average sold price for a property in PL1 in the last 12 months is £219,404.
Different property types in PL1 have different average sold prices over the last 12 months:
Detached: £390,000
Semi-detached: £212,778
Terraced: £264,556
Flats: £184,180
All in all, each area of PL1 has its perks, so it's more down to personal taste and what kind of investment you're looking to make. Alternatively, you may currently own a property or two in the PL1 postcode and want to know the value, in which case why not request a Free Valuation today?
Finally - make sure you check back in for our next Postcode Series, where we look at PL2!