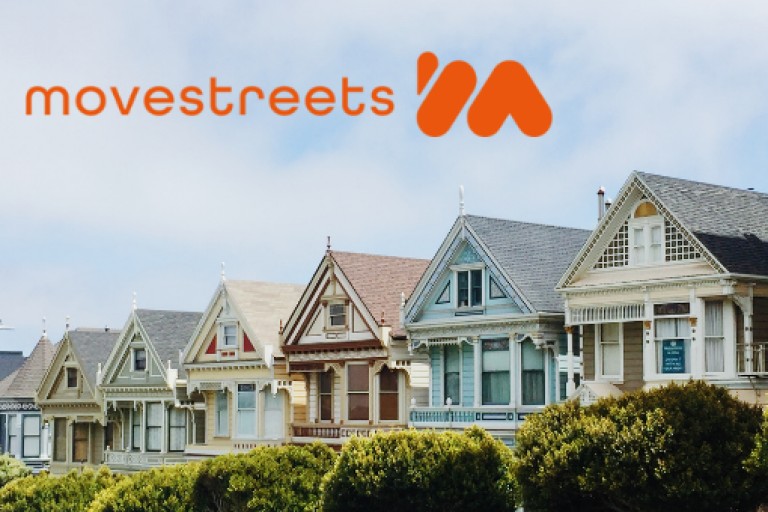 MoveStreets Review – From a house hunters point of view
MoveStreets is the newest property app that boasts to have created a new, thrilling way to find your dream home. The team has incorporated a Tinder-like swiping system that they claim makes your search 'fun and easy'. They believe introducing their swipe system is helping to be 'putting the excitement and happiness back into house-hunting'. Is it really the ground-breaking technology that's been promised to ramp up your browsing? Or will you be swiping left on MoveStreets? Let us help you decide…
Launched in August 2020, the app was originally only based in Manchester, but has since signed on properties and agents in many UK cities. At the beginning, they were offering free listings on the portal for the first 12 months, which created an initial flurry in properties.
The app is free for the house hunter and doesn't ask for payment for a premium version or to see or save specific properties, which means it is accessible for the user, however ads are shown every few swipes that may prove irritating to more serious users looking to get through properties quickly.
As well as this, once all properties in the selected area have been swiped through, the app doesn't repeat, which seems to be a double-edged sword. An accidental left swipe on your perfect property can cause major hassle to undo, but you can be sure that you won't be shown the same good-but-not-quite-perfect house repeatedly.
The only major user complaint seems to be a lack of properties and variety, particularly in smaller cities or less populated areas. This is hardly a death sentence for an app just over a year old, and is something easily solved with time, if the popularity of the app persists, and the swipe-fest proves to be more than a fad. Who knows, in a few years Zoopla may have a zooper-swiper feature!
On the other hand, the housing and budget range in cities such as London or Manchester seems to be vast. There are opportunities to refine your search down and look for only new builds, mobile homes or even retirement properties with extra assistance.
It has to be considered as to why this kind of app has been developed. Is it harmless additions to otherwise boring tasks to increase enjoyment? Is it a necessary feature to retain user interest for longer than a few minutes, reflecting our shrinking attention spans? Or is it a sad reflection on what is thought of the buyers- specifically young people getting onto the property ladder for the first time? If it is believed that there is a true need to make tasks such as house-hunting into a game in order to capture the interest of those using the app and the younger generations or is this an ingenious deployment of tech invigorating the house hunt for even the most serious buyers.
Any new or updated approach to the available property apps should be welcomed with open arms. A fresh new provider with a tried-and-tested entertaining system to choose surely can't be a bad thing? Maybe younger people will be more likely to check it out, and even start considering joining the property ladder, when it was something not thought about before. Young adults are more likely to feel relaxed about property searches if it is as simple as swiping on an app. Is making a dull or daunting task more enjoyable with technology not what we're aiming for with new developments?
Seemingly, the want for simpler property searching has maybe been misunderstood. The developers of MoveStreets claim to be answering a public outcry for easier property searches. The difficulty and stress with finding and buying a house usually lies in mountains of emails, asking prices and negotiations. This is where the right estate agent and solicitor play such an important part in the process not the difficulty of scrolling down a webpage.
Overall, there doesn't seem to be any clear answer. If you're starting out on your house hunt or trying not to burn out when you're feeling too far into your journey, MoveStreets might be beneficial to you. Even if the swiping proves to be just a gimmick, the app shows good quality properties with an easy-to-use interface and a good range, that cannot be disputed.
If you're wanting to mix it up, we won't judge you for swiping your way to your new dream home!