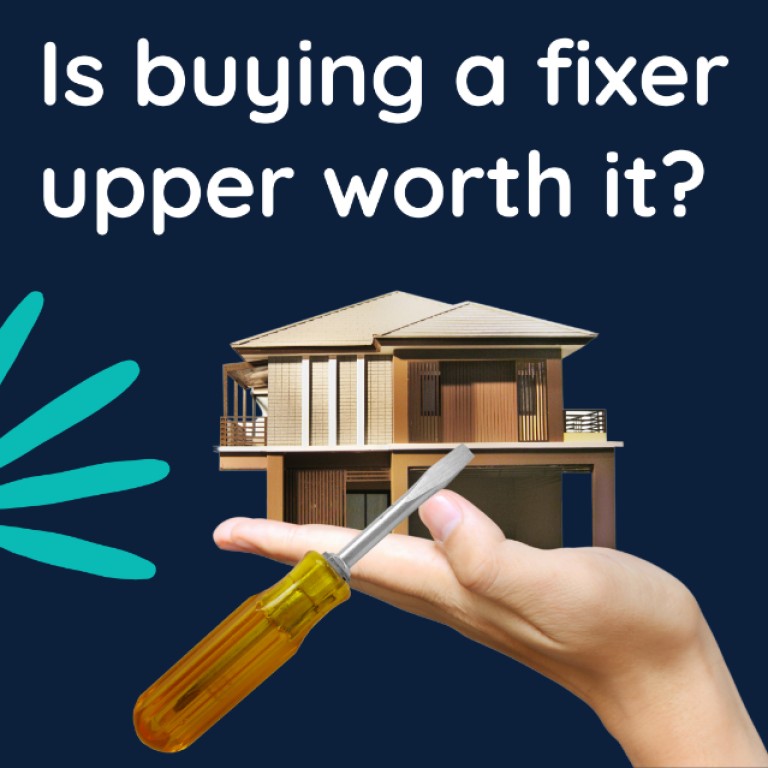 In the world of TikTok, camper-van living and DIY home renovations swarm people's algorithms. It's a guilty pleasure for many.
In particular, many first-time buyers on social media have shown their processes from start to finish on how they've bought a cheap 'fixer-upper' home that they're making their own, and because of this, many people are choosing alternative housing options, like the tiny house trend.
Buying a fixer-upper is something that many people do and seemingly never regret! Its cost-efficient but requires lots of labour. For some, it's the preferable way of getting on the property ladder, and for others, it's not efficient at all. Here we'll look at both sides of the coin, breaking down the pros and cons of buying a fixer-upper, and evaluating whether or not it's really worth the hype.
Pros:
Wider choice of location
Buying a property that requires some TLC offers a wide range of flexibility in terms of location as you can research a wide range of affordable areas available, without worrying about the house being 'perfect' as you know you'll make it your own.
More affordable
If affordability is a huge factor for you, due to the 'undone' nature of the property, it can end up being a much cheaper alternative. One of the huge draws for first-time buyers with a knack for DIY!
Value increase potential
By being able to personalise your fixer-upper in any way you wish, you have the potential to increase the value of your home drastically, making it a great investment opportunity in the long run. Plus, whilst increasing the value potential, you also have the added bonus of being able to personalise how you wish and really put your own stamp on it!
Cons:
Expensive renovation
If you have the funds saved, then you are in an advantageous position. Building fees and planning permission are just two of many fees that come into practice when renovating your fixer-upper home. Otherwise, you may find yourself losing lots of money in the initial process, making your new investment a slow burner.
Paying for two homes
One unfortunate risk with buying a fixer-upper home is that you may be at risk of renovating a slow-burner, making the property unliveable for a while. You may temporarily have to pay out to live in two homes, which may defeat the purpose of your money-saving investment overall.
Time Consuming
The time-consuming nature of fixing up your home may find you feeling strained in both your personal and professional lifestyle.
Commitments
As with buying any property, it is a very big commitment, and you need to consider how long you would theoretically want to stay in your home before committing to a fixer-upper, as these are longer commitment than more expensive, readily renovated properties.
Does it sound worth it to you? There's pros and cons to anything and everything but weighing up the advantages versus the disadvantages can be helpful. If you have bought a fixer-upper and are interested to know how much you have been able to hike up the value, then why not get a free valuation from us here at Clever?
By Caitlin Stimpson