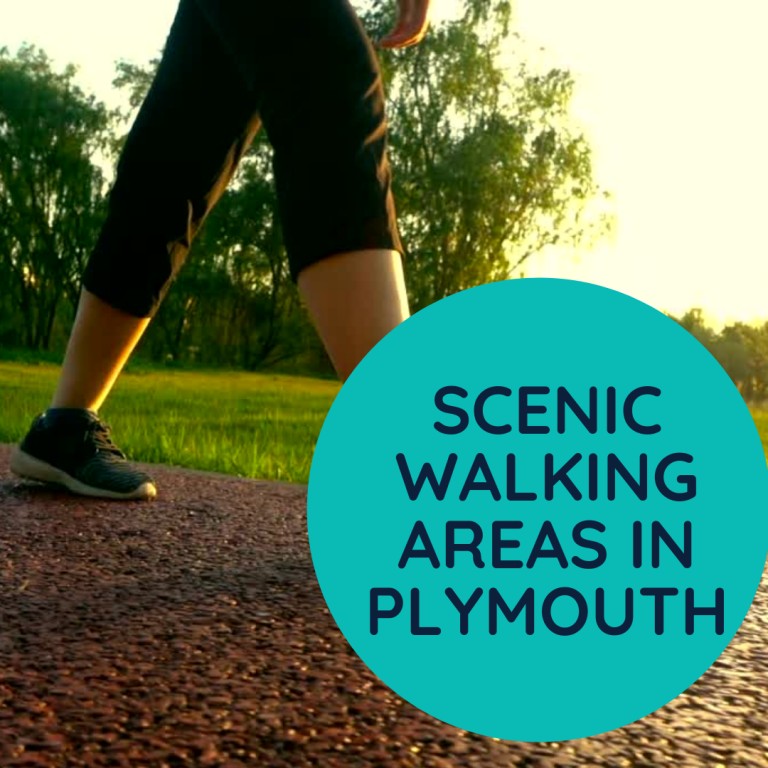 As we're coming out of the seemingly never-ending dark and stormy months, with COVID restrictions ending and the months edging towards Spring, I think it's safe to say we're all hoping for some nicer weather going forward. If you're new to Plymouth and are unsure of what this beautiful port city has to offer, here's a list of some beautiful scenic walks to take if you just want to get away from it all and enjoy the fresh air and nature-filled views:
1. Central Park
For those unfamiliar with Plymouth, there is a central park, and no its not quite the NYC attraction, but this gem of a place is just on the outer part of the Plymouth Argyle stadium and is an incredibly memorable place for many Plymothian families. With the Life Centre in the middle of all the nature, this peaceful area is one where many children learn to ride their bikes for the very first time, where they learn to swim, and where adults train for the yearly Plymouth half marathons and go for a walk and a morning coffee. Connecting to the city centre, its often a great shortcut to get to the town centre without the need for cars or public transport. An ideal walking spot with a mini golf path overlooking the sea, it's the ultimate relaxing place to go for a Sunday walk.
2. Mount Batten Pier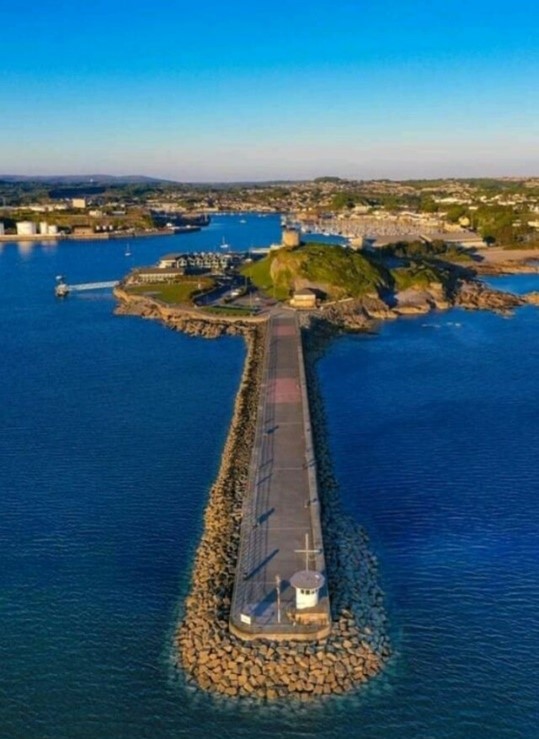 Mountbatten Pier is a scenic beauty. A historical and iconic area right in the Plymouth sound which has a pub and hotel, a rocky route as well as a grassy hill path to get to the Mount Batten Tower. To get here, you do have to pay £4 return on the mount batten ferry, but only takes a few minutes and is a lovely place to see some of Plymouth's old war-grounds and plaques telling the story behind it. Mount batten is a beautiful place to go no matter the weather and is a brilliant area to go walking with the family, your partner, and even a friend. A place within the city where you can just get away from it all and watch the waves without the travel commitments!
3. The Mayflower Steps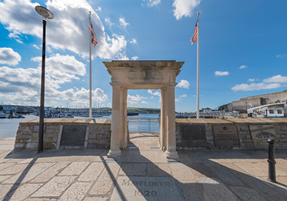 The Mayflower steps, located directly on the Barbican's harbour a few steps away from Plymouth's National Marine Aquarium, you will find a stunning walking spot. Sometimes the steps are covered during times of high tide, but when they're not – you can find sea, sand and even a common seal who often appears on these harbour steps. He's even been given a name by local Plymothians, known as 'Spearmint', how cute! This walking spot is a picturesque place where many tourists come to take photos of the sea as well as grabbing an ice cream from the local vans often parked outside, the perfect pit stop on your way to the Plymouth Hoe front.
4. Saltram House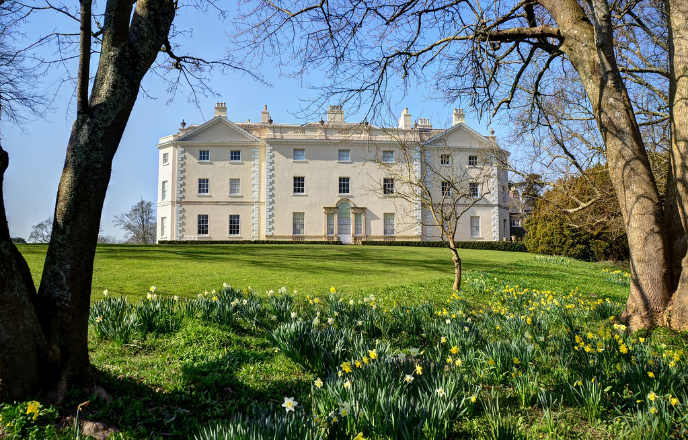 This grade 1 listed national trust beauty of a Georgian mansion is surrounded by lots of trees, farmland, sea, sand and greenery. The woodland leads you to various areas such as long woodland paths that even lead to a little secret beach cove. Right by Saltram house, you can find privately owned ducks and swans! The gift shop allows you to buy and feed them seeds and grains as a pit stop while you enjoy your walk. With just a short drive or bus trip to Plympton, this is a momentous day out option for people wanting to take a stroll in the fresh spring air and is even known as classy a hotspot for a chilled out date night walk!
5. Plym Bridge Woods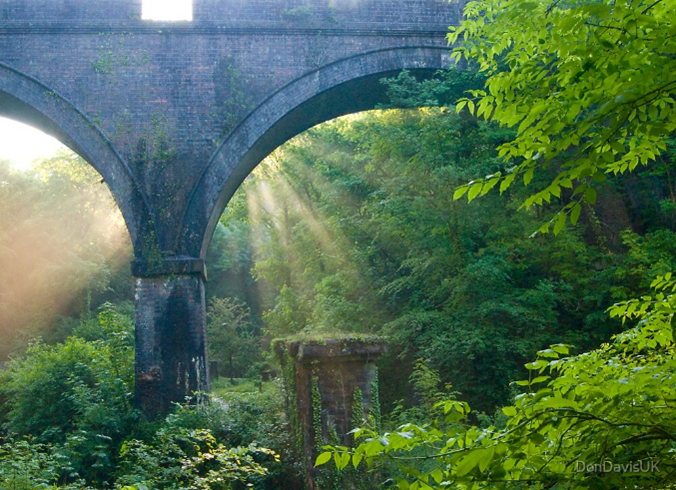 Another Plympton-based beauty, and another memorable staple for local Plymothians, filled with hidden treehouses, wildlife and woodland lanes. It is an area taken by many local runners, joggers, bike riders and even swimmers! You will often find kids making home-made rope-swings here and throwing themselves into the local rivers, as they're often deep enough to swim in! Dog-walkers adore this place to tire out their pooches, and families love it to tire out their kids! If you're looking for a slightly moodier-looking scenic route with the sounds of wildlife and trickling waterfalls, this is the place for you.
Plymouth is filled with so many natural wonders, this list is a mere snippet! If this doesn't convince you how amazing Plymouth is, why not read about the best day trips local to Plymouth?
By Caitlin Stimpson