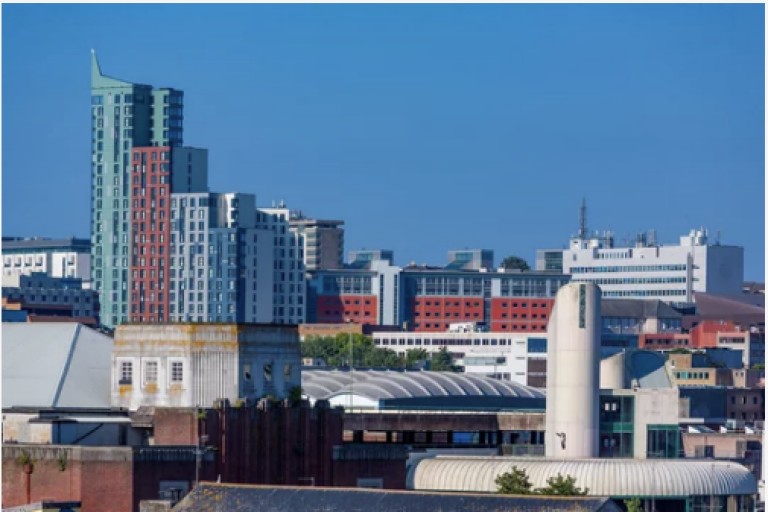 Plymouth is a vibrant and exciting city that has something to offer everyone. It is home to several excellent universities, including the University of Plymouth and Plymouth Marjon University. These institutions offer a wide range of courses and programs, making Plymouth an excellent destination for students of all backgrounds and interests. So whether you are a student new to the area or a local looking to explore more of what Plymouth has to offer, this guide has plenty of suggestions to keep you busy. From the best places to eat and drink to the top attractions and activities, we hope this guide will be helpful in planning your adventure to Plymouth.
Getting to Plymouth
Plymouth is easily accessible by both train and bus, with regular services running from London and other major UK cities. The journey takes around three hours by train and four hours by bus. If you prefer to drive, there are plenty of car parks in the city centre, although it is worth noting that parking can be expensive during peak times.
Accommodation in Plymouth
When it comes to student accommodation in Plymouth, there are plenty of options to choose from. In your first year, this is sorted by the university, but after that, you are free to choose whatever you like! Here at Clever, we have a variety of properties to meet your needs and we can accommodate almost any size group and price!
Eating, Drinking and Partying in Plymouth
Plymouth has a thriving food and drink scene, with plenty of options to suit all tastes and budgets. Some popular choices for students include The Roundabout, which offers affordable drinks and snacks with live sport and music, and The Stable, a trendy bar and pizza restaurant overlooking the harbour. Other popular options include Skiving Scholar, Switch & Air, JSV (James Street Vaults) and the SU. When it comes to nightlife, Plymouth has plenty to offer as well. From bars and clubs to traditional pubs and live music venues, there is no shortage of options for a night out on the town. Some popular choices include the Pryzm nightclub, Walkabout (The University backed venue for Wednesdays), and the Depot.
Attractions and Activities in Plymouth
When it comes to things to do in Plymouth, there is no shortage of options. Some popular attractions include the National Marine Aquarium, which is home to over 4,000 marine animals, and Plymouth Hoe, a large public park with stunning views over the city and the sea, perfect for BBQs and beers in the summer with your mates! For history buffs, the Mayflower Steps, Smeaton's Tower, and the Plymouth Gin Distillery are all must-see attractions. If you are interested in outdoor activities, Plymouth is also an excellent destination. The city is located on the coast, making it a great place for water sports and activities such as surfing, paddleboarding, and kayaking. Additionally, there are plenty of parks and green spaces in the area, including Central Park and Saltram House, which offer excellent opportunities for hiking, cycling, and other outdoor pursuits.
Sports and Fitness in Plymouth
If you are a sports fan, Plymouth has plenty to offer. Home to Plymouth Argyle FC, Plymouth Raiders basketball team, and Plymouth Albion rugby team, there is no shortage of live sporting events to attend. For fitness enthusiasts, there are also plenty of gyms and fitness studios in the city, including PureGym, Anytime Fitness, and The Gym Group. All of these professional teams are fantastic to watch but to make the most of your university experience I would really encourage you to get involved and join a University sports team.
Shopping in Plymouth
In terms of shopping, Plymouth has several excellent options. The Drake Circus shopping centre is home to over 70 shops and restaurants, while the Barbican and Royal William Yard offer a range of independent boutiques and galleries. Additionally, there are several weekly markets in the city, including the Plymouth Market and the Devonport Market.
Overall, Plymouth is a fantastic destination for students and visitors alike, offering a wide range of attractions and activities. Whether you are interested in history, culture, food and drink, or outdoor pursuits, Plymouth has something to offer.