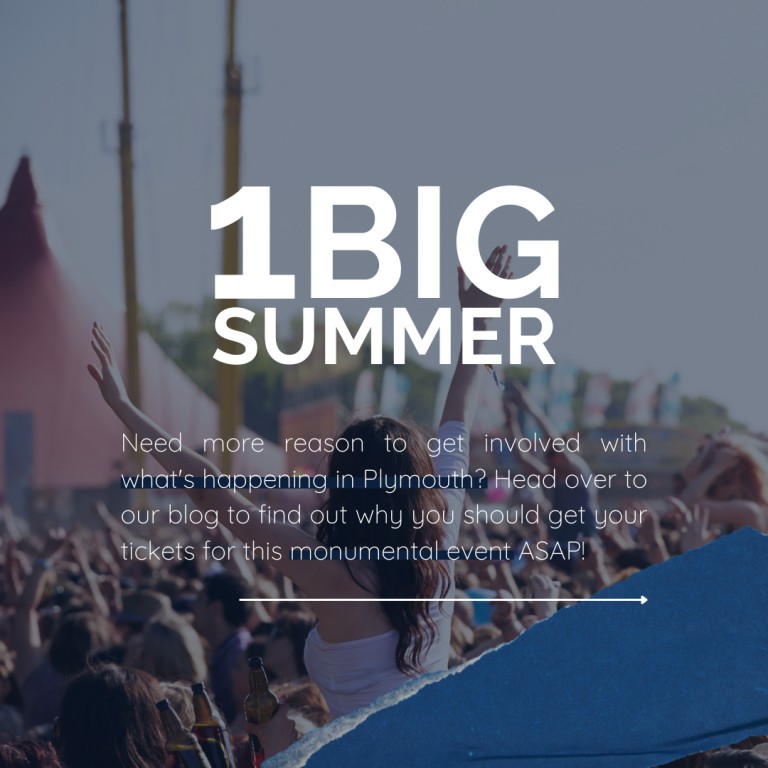 When Plymouth put on weekend events, we go all out: and 1 Big Summer is no exception. Three days of entertainment are coming to Plymouth Hoe on the Jubilee bank holiday weekend in June, catering to many different tastes and styles. A whole weekend of music, entertainment, food, and competitions in the sun, right by the sea… what more could you ask for?
The Line-Up
It's impossible not to bring up the amazing line-up of acts that will be performing at 1 Big Summer: Basement Jaxx, Years & Years and the Libertines to name a few. But that's not all, Thursday to Saturday is filled to the brim with music that will get you through both day and night and will be sure to keep you dancing throughout. Also announced is '90s Britpop sensation Supergrass, who I'm sure will have you all feeling alright on the Saturday. More acts are still yet to be announced, and we're really excited to see who that might be after an already incredible line-up has been put forward.
Sausage and Cider
If you're feeling like taking a break from watching your favourite sets, you can pass the time on the Saturday at the sausage and cider festival as part of the event. Plenty of delicious ciders and sausages from around the world to try out in the gorgeous sunshine. Who could turn down good food and a cold bevvie in the sun? Rumour has it they also run eating competitions, too so get prepping. If you want to just head in for this part of the day and the rest of 1 Big Weekend doesn't float your boat, standalone tickets for it are available.
Plymouth Hoe
Now, the location of a festival really has to be a selling point and the Hoe is the perfect venue: with plenty of gorgeous views, the Hoe is ideal for your ultimate summer vibe. Even if you don't have a full weekend ticket, you can still use the time to explore the Hoe and Barbican and the many things they have to offer to really fill out the weekend. With plenty of restaurants, pubs and bars nearby the party doesn't have to end – there's something there for everyone to enjoy. If you're feeling like taking a break from the festivities, you could always take on one of many coastal walks in the area, to really appreciate the scenery.
The event is going to be one of the biggest ever held on the Hoe and we're lucky to see this kind of traction hitting Plymouth and putting us on the map. We're really excited to see how 1 Big Summer will turn out, and we've got our sunglasses and festival gear at the ready. Do you have your tickets ready for the event? Let us know on our socials! Whilst you're here, you might be interested to learn a little more about the PL1 area and why it's currently a great place to invest.