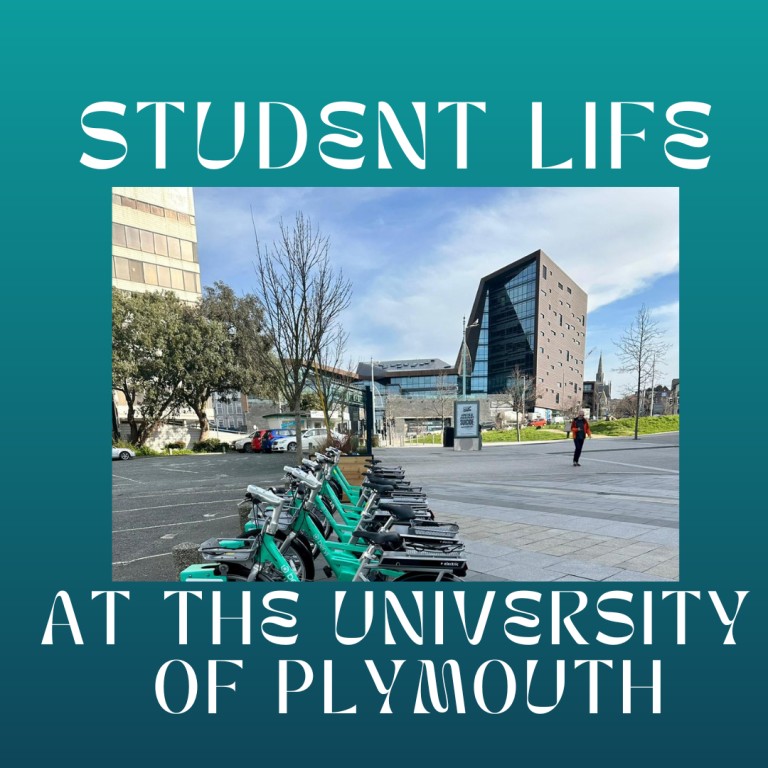 The University of Plymouth is a vibrant and diverse community that provides students with an enriching and fulfilling student life experience. From state-of-the-art facilities to a thriving social scene, the University of Plymouth has everything you need to make the most of your time as a student.
Campus Facilities
The University of Plymouth boasts modern, state-of-the-art facilities that cater to all students' needs. From top-of-the-range laboratories to world-class research facilities, students are provided with access to everything they need to excel in their studies. The campus is also home to a variety of sports facilities, including a gym, tennis courts, and a sports hall.
Student Accommodation
During your first year, The University of Plymouth will help you to choose halls, which are a great way to meet new friends and find your feet at University. Going into your second year it is important to find suitable accommodation, here at Clever we offer a range of accommodation options to suit all needs and budgets. From studio apartments to shared houses. Our aim is always to provide a safe and comfortable environment for students to call home.
Student Support Services
The University of Plymouth understands that students may face various challenges during their academic journey. That's why they have an extensive support network in place to ensure that students receive the help and guidance they need to succeed. From mental health support to academic advice, students can access a range of services that cater to their individual needs.
Student Societies and Clubs
At the University of Plymouth, students have access to a wide range of societies and clubs. From sports teams to academic societies, there is something for everyone. These groups provide an opportunity for students to meet like-minded individuals and make lifelong friends.
Location
The University of Plymouth is located in the heart of the city, offering easy access to everything Plymouth has to offer. With beautiful coastal scenery and a bustling city center, students can enjoy the best of both worlds. The University is also well-connected, with excellent transport links to other parts of the UK.
Campus Life
The campus is a buzzing hub of activity, with plenty of events and activities taking place throughout the year. From guest lectures to music events, there is always something going on to keep students engaged and entertained. The University also has a range of cafes, restaurants, and shops on campus, providing students with everything they need in one convenient location.
Career Support
The University of Plymouth is dedicated to helping students prepare for their future careers. They offer a range of career services, including workshops, advice sessions, and access to job vacancies. Students can also take advantage of the University's strong industry links, with opportunities to network with potential employers and gain valuable work experience.
International Students
The University of Plymouth welcomes students from all over the world and has a dedicated team of staff to support international students. They offer a range of services, including help with visa applications, language support, and cultural events. The University is also home to a large international community, providing students with the opportunity to make friends from all over the world. Here at Clever, we have a particularly close link with the Universities' international team (UPIC), being their chosen accommodation provider. We work closely together with UPIC to try and make international students moving into a new place as comfortable as possible, by supplying extra things that people always forget about, like bedding packs!
Research
The University of Plymouth is a research-intensive institution, with a strong focus on innovation and sustainability. They are committed to making a positive impact on society through their research, and students have the opportunity to work alongside world-class researchers on cutting-edge projects.
Overall, the University of Plymouth provides a fantastic student life experience, with top-of-the-range facilities, excellent accommodation options, comprehensive support services, and a thriving social scene!