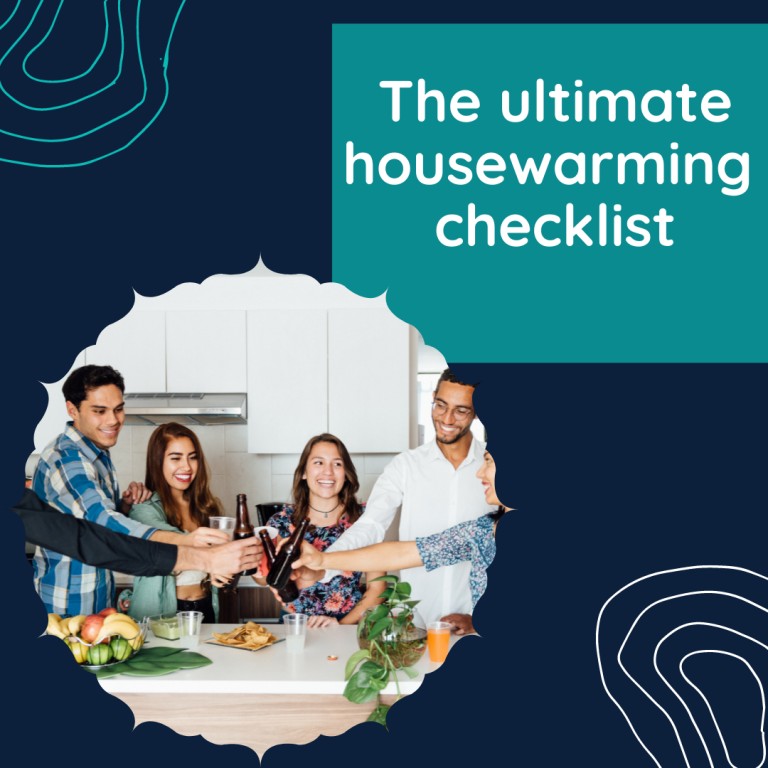 So, you've moved homes, you've gotten your humble abode looking guest-friendly and you are ready to start introducing your loved ones to the new pad? Look no further! By the end of this checklist, you'll be an events connoisseur!
1. Set a budget
Before the gathering or party you are planning, setting up a budget is key to staying in control and making sure you're being sensible. Why not draw out a list or a spreadsheet separating what elements of the party need more spend behind it.
2. Establish food theme
Let's be real, you've just moved house, you're not going to be in the mood or the headspace to be baking everything for everyone, so why not plan and find some low-energy but creative ideas to please your guests. You can create sweet or savoury ideas depending on your preference. For instance, sweet-toothed people, do large jelly batches, get creative with arranging Oreo's into cute shapes. For the savoury-lovers, making charcuterie boards, mini pastries, carb-heavy snacks will easily fill everyone up!
3. Set the mood
Light some candles, febreze those cushions, and put on some music you know everyone will love! Sure, you can't cater to everyone's music tastes, but you can whip out the nostalgia card here. You can't go wrong with some classics.
4. Make invitations
This will come in handy when reminding people of the event. You can make physical copies, or make an online event via Facebook, as you will be able to see who can RSVP and who cannot, and organisationally, it will make your job as the host a million times easier!
5. BYOB disclaimer
The BYOB (bring your own booze) disclaimer on party invitations is a life hack! You've just moved into a new house. Whether you've put a hefty deposit down and are now a homeowner, or you've put a huge chunk of your savings into your rental deposit, you're likely not going to have the funds for 30 people's alcohol tolerances at this time. This way, it takes time and money off your hands, and you'll know that everyone will be happy with whatever they are drinking!
6. Buy the décor
You're going to want to make sure that your home is fully set for multiple guests! If you haven't got enough chairs, find some affordable chairs online! Have you only got 6 wine glasses? Be sure to stock-up!
7. Incentives
Having a house-warming party is a huge incentive for people to come and get to know you, but this may prompt people to buy you or your family housewarming gifts – if this is not essential or you feel uncomfortable accepting gifts in general, remember to state so on your invitations, and handle your socially awkward nature with grace and kindness!
8. Invite the new neighbour's
Is there a better time to familiarise yourself in your new street? I don't think so! Use your gathering as a great opportunity to get to know the people around you.
9. Plan games
This isn't essential but will definitely liven the party and be a great way to get people to talk, laugh and bond! Card games, board games or even some hand-made bingo can go a long way and create memories for years to come!
10. Stage your home as if you're hosting, because you are!
Last but not least, be sure to stage your home appropriately, ensure you have enough seating, good lighting and nice scents swarming your home. Did you refill your hand-wash in your bathroom? No? Go and do that now, as all your guests will need it!
Speaking of staging your home, did you know we've culminated an entire blogpost on How to stage your home for a sale? Look no further!