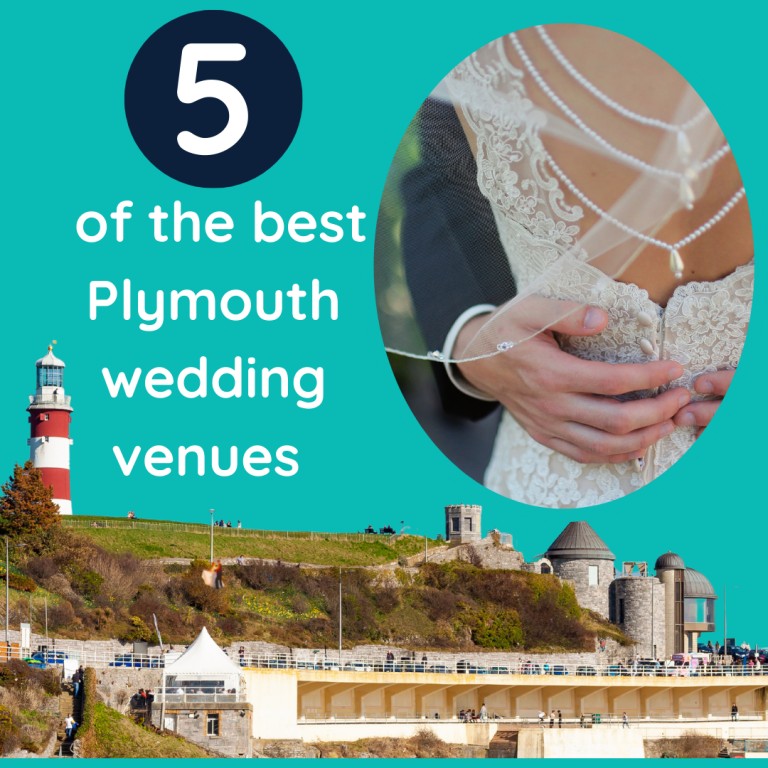 Plymouth is by origin a port city in South West England. With so many historical castles, hotels, churches, sea, sand and land to gaze upon. It is one of many places in the Southwest with multiple beautiful wedding venue and reception locations. In Devon and Cornwall, we're very lucky to be surrounded by coastal paths and acres of farmland and iconic history. Here, you'll find a list of the best places you can have your special day come rain or shine!
1. Kitley House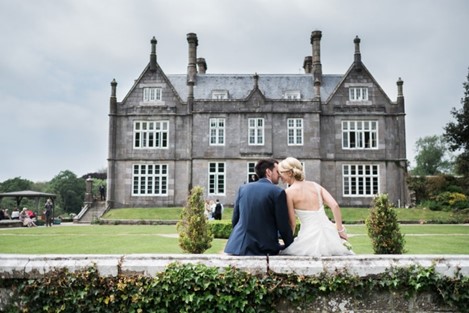 Kitley House is a beautiful Tudor manor house in Yealmpton – with Georgian interiors and acres of fresh grass and land surrounding it. The versatility that comes with it is immense - you could have a two-in-one indoor wedding venue and an outdoor wedding reception here if you're planning a summer wedding. Just picture it, gazebos, lights, tables and chairs, candles and a DJ for the evening – what more could you want? Perfect for those wanting a historical, slightly gothic vibe mixed with a bohemian theme at their wedding! Can you imagine the photos? Candid perfection!
2. Number 3 Elliot Terrace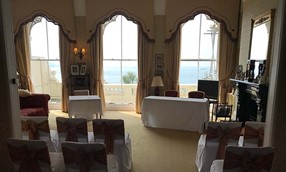 Possibly a personal favourite – right in the heart of the city with boundless sea views and Edwardian styled windows. Located right on the Hoe front, perfect for cream/vintage aesthetic weddings. As this is exclusively an indoor venue, it offers lots of variety in terms of theme choice and weather change, so if the weather takes a sudden turn, or even if you're planning a winter wonderland wedding – the wide arched windows and wide settings of lighting, you can create the perfect indoor venue or reception of your choice!
3. The Orangery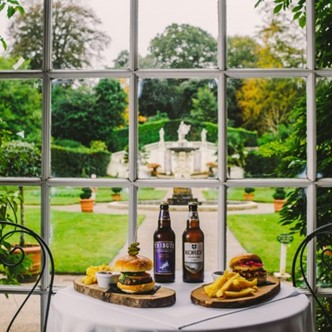 The Orangery is a beautiful restaurant based in the middle of all of the small drive away from Plymouth, you will be greeted by what looks like the world of Alice in Wonderland, with perfectly trimmed hedges, fresh plants and even farm animals who roam nearby, this venue is for the nature-lovers and the prosecco drinkers. This venue offers amazing scenery, and even better food. This, much like Kitley House, can be a great place to get married as well as partying through the night, with outdoor and indoor options available for hire!
4. Dartmoor Zoo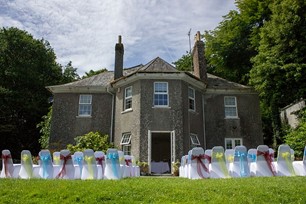 A slightly quirkier choice for the animal lovers amongst us, but one that serves amazing quality. Venues can typically be held at the Dartmoor House, as pictured above – which the zoo owners are more than happy for you to rent out for your special day, as well as offering an amazing day out with your friends and family. If you want to get married in open fields with airy space and an earthy, minimalist aesthetic as well as feeding the goats on the same day, go and get booked ASAP!
5. Boringdon Hall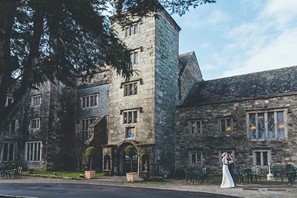 Finally, a classic favourite among many wedding-planners, brides, grooms and local Plymothians - Boringdon Hall can offer you the classy castle/hotel wedding of your dreams. With this amazing hotel, spa and gyms – it's amazing if you plan to stay overnight, and an even better option for those who want to create an incentive for their guests to join them on their special day!
If you'd like to take a look at some other beautiful locations in and around Plymouth, be sure to check out this blogpost on The Best Day Trips Local To Plymouth!