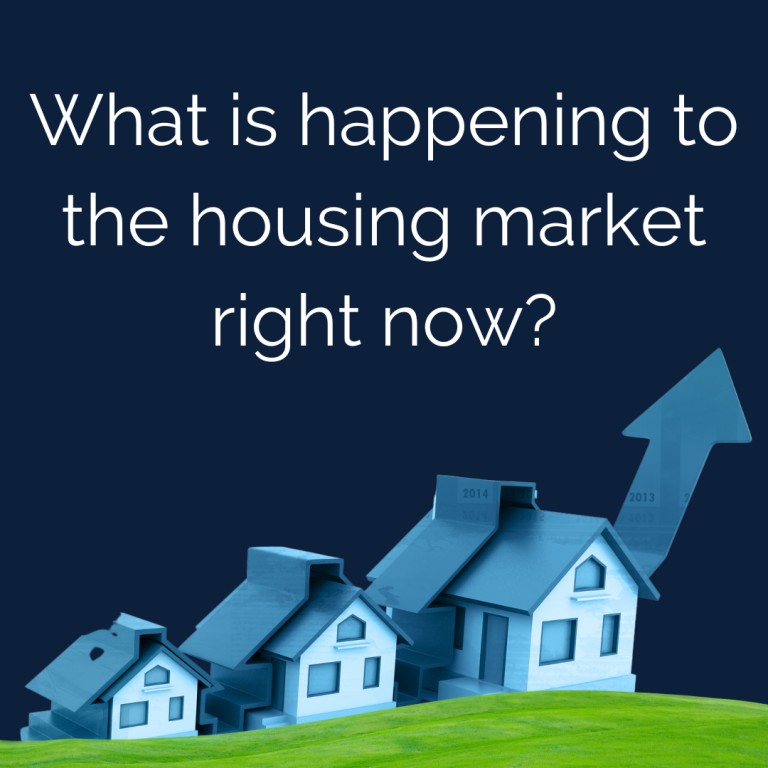 You probably see daily clickbait from the tabloids with exaggerated images of houses crashing and burning with graph figures sky high. Headlines that say something along the lines of 'House prices continue to rise as homelessness increases' or 'Housing market crashing down soon according to experts.' When the reality is, we have no real 'experts' that can tell us, we can merely test these stats based on past figures and predictions. However, there are some signs that can tell you what will happen.
Whether the UK housing market in 2022 is 'doomed to crash' or not, this may be a good thing in your eyes if you aren't an investor and you're merely a young adult trying to get on the property ladder. But if you are an investor, this could rightfully be something that you fear, as it's your main source of income. Both instances and perspectives are completely valid, and we're here to give you our predictions based on past figures, inside predictions and UK house trends.
What do the stats tell us?
The stats are telling us through recent reports that there is an 8.4% increase annually in the South West of England, as well as this, house prices are looking to increase again by at least 3% by the end of the year, according to Zoopla's head of research conductor, Grainne Gilmore. "Buyer demand remains high but there are now signs that the market is softening, and price growth is set to slow – we expect +3% price growth by the end of 2022."But in the grand scheme of things, this is slow increase, and it will continue to slow in the next couple of years, why this could be? Most likely the cost-of-living crisis. But let's see what our team think:
So, what do we think here at Clever?
Ian, our Residential Sales Manager here at Clever emphasises that 'now is the time to sell' as recent Rightmove statistics showed that the average house price in the UK has now officially risen above £250,000 for the first time ever.
Dan Hussey, one of our Property Coordinators who has recently invested in property himself, says that "It won't happen instantaneously, but in the next two years it will probably start to come down again, I can see that happening for sure."
Derek, our CEO believes that "Clearly, there's going to be a shortage of property as more and more landlords are choosing to exit the market, and with that becomes a decrease in available properties, and as a result, rent will increase."
While this isn't what most people want to hear, this shows that with the cost of living increasing, so do mortgage rates. This means that landlords and property investors will also be facing financial hardship, as soon they will have to pay double the amount of council tax.
As well as this, their monthly mortgage repayments will be higher, and so they will have less and less disposable income, and just like that – buying masses of properties will start to benefit investors less than it did before, as people won't be able to keep up with the rise and may choose to live back at home with parents, or choose alternative methods of housing such as tiny home living or buying fixer-uppers.
This will at some point, cause a tip in the iceberg for landlords and investors as their income suddenly decreases drastically, which isn't sustainable and will eventually cause a market crash.
So are we set for a housing market crash?
It's safe to say that with recent Rightmove and Zoopla figures, we're on our way to a crash definitely within the next few years, but exact timing is really hard to say.
Our Residential Sales Manager, Ian, seems think that we are on 'the crest of a wave' as we are seeking peak house prices at the moment, meaning, there will be an inevitable downfall in the cost of house prices. But when that will come into action, is hard to say.
Ultimately, yes, we will have housing market crash, which will benefit some but not others. But for now, there is no better time to sell a property, so why not book in a free valuation with us today to get the ball rolling.