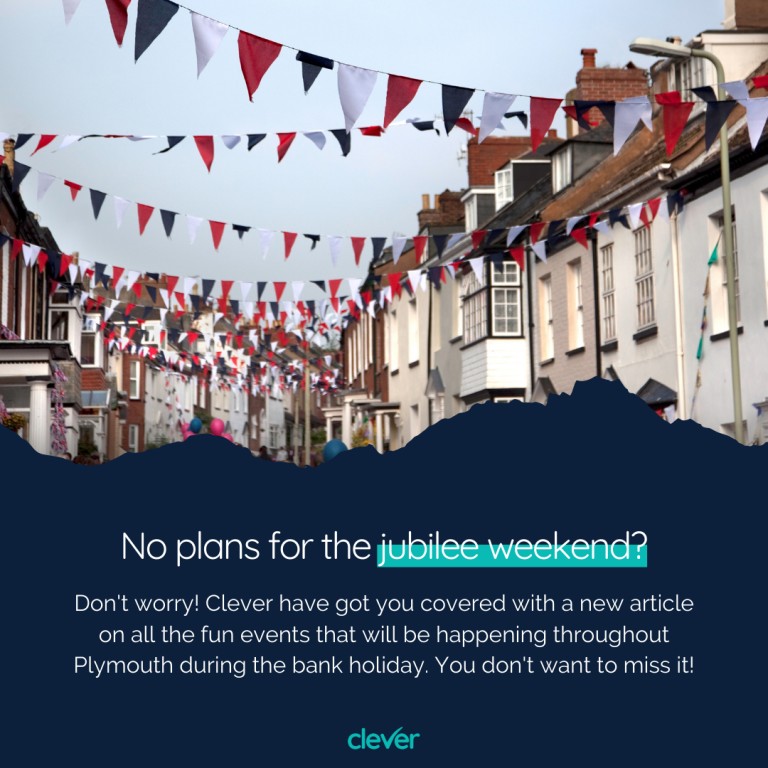 The Jubilee weekend is quickly approaching, and it can be overwhelming to work out what your plans will be through the tonnes of events that will be posted online through the week. If you're finding it hard to knuckle down an idea of what to do with the family, look no further than this article, we're going to outline the top events happening between the 2nd and the 5th of June. This one is going to be extra special; the platinum Jubilee marks 70 years of the Queen being on the throne.
The Big Jubilee Lunch
Supported by the Eden Project and the Lottery Community Fund, the Jubilee Lunch helps to get communities together by allowing them to plan and enjoy a big lunch on the jubilee weekend. Whether it's having a cup of tea with the neighbours or planning a huge street picnic, it's customisable to every community in the UK and Plymouth is no exception. If you're interested in setting up a Big Jubilee Lunch for your area, you can head over to their website for more information. It's really worth getting involved with in a bid to get our communities knowing each other a little bit better.
Jubilee Street Parties
If you're feeling more like getting out into the streets with the neighbours, getting the music blasting and enjoying some time in the (fingers crossed) sunshine. A total of 45 streets will be closed in the city on selected days during the bank holiday, so definitely check out online whether your street is participating. The closed street will allow the parties to safely take place, and traffic will be filtered on those days. The city council are also encouraging party goers to keep things sustainable if they can by recycling, using reusable items where possible and getting guests to take home any leftovers.
1 Big Summer
If those two events aren't to your tastes, there's always 1 Big Summer that will be hosted on Plymouth Hoe, featuring a range of musical tastes that surely will suit everyone. It's a little taster of a summertime festival on our doorsteps. Tickets have sold very fast, and there might only be a few left so act fast if you want a slice of the action! There's not just music available for this, there'll also be a sausage and cider festival for you to get involved in so it's worth it for some food and drinks in the sun on our gorgeous historic Plymouth Hoe.
There's a little something for everyone happening over the jubilee weekend, and we're sure that at least one of these events will have you making some memories with the community. Are you planning a street party or a big lunch? Let us know on socials, we'd love to see and share the photos! Whilst you're here, if you need a little more convincing, why not check out our blog post on why you should be getting involved with 1 Big Summer?