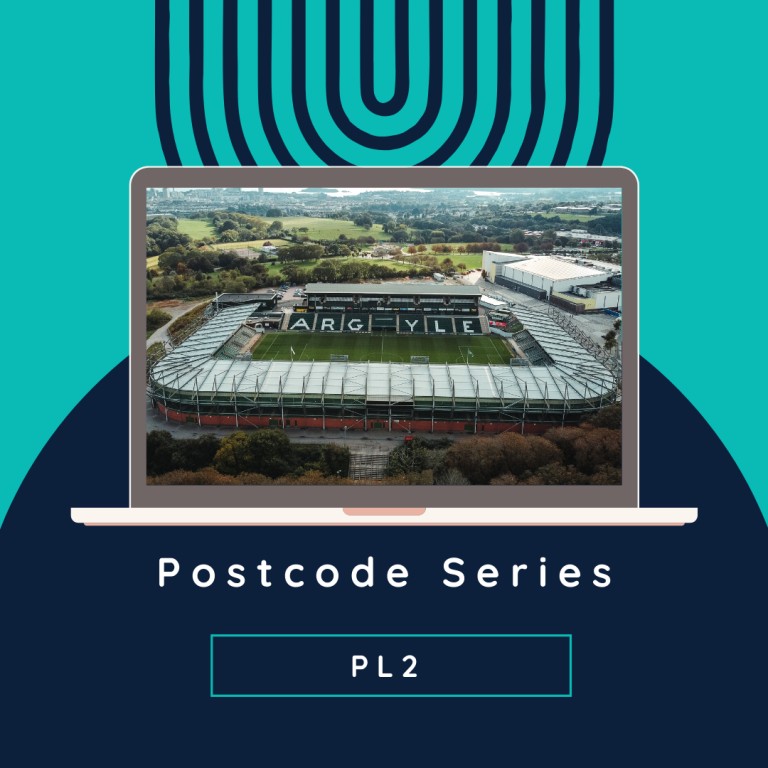 So, if you were around for our previous Postcode Series, you'll know we've covered PL1 and what makes this area desirable and now it's time to check out PL2.
Home to Beacon Park, Ford, Keyham, North Prospect, Pennycross and Home Park, it's time to break down the pros of this postcode!
With the majority of properties being Victorian built, this area became very densely populated due to the high demand for cheap property for local Dockyard workers, especially in the area of Keyham and North Prospect. This has meant that in comparison, property in the PL2 postcode is much more affordable – even in this elevated market.
This is incredibly evident when looking at the number of people who either have a mortgage in place or own the property outright when compared to rentals. According to the Census, this is 8476 against 6390 – this is one of the closest splits across all of the postcode sectors, signifying that whatever investment people are looking for, for example buying their own property, or buying to let – PL2 is a solid option to research.
If you're looking to invest with a slightly lower budget and solely want to rent the property out to workers or long-term residential tenants, this could be a great option to look at, as the price and population speak for themselves. The properties are usually decorated to a very high standard, so minimal work needs to be carried out, but you can get them at half the price of other local postcodes.
If you're looking for an investment for yourself, we don't expect this area to grow as much as other postcodes in Plymouth. However, if this is of no concern and it is likely to be your forever home, then it is a great opportunity to find an amazing property at an absolute steal!
The area boasts attractive sites such as Central Park; an extensive park with meadows, woodland, an adventure playground, a skate park, and beautiful wooden statues to hunt throughout your walk, plus Plymouth Argyle Football Stadium, home to The Green Army! For families, it's a great place to live, with lots of local fun activities to keep everyone entertained.
It's time for the stats!
According to Zoopla:
The average sold price for a property in PL2 in the last 12 months is £176,432.
Different property types in PL2 have different average sold prices over the last 12 months:
Detached: £289,050
Semi-detached: £202,826
Terraced: £174,445
Flats: £109,602
As always, everything is subjective and down to personal taste, however, there are ample investment opportunities in the PL2 postcode to suit different needs and budgets. Alternatively, if you're already a resident of PL2 and want to check out how much your property could be worth, let us help you by doing a Free Clever Valuation!
Don't forget to check out our next postcode in the series, PL3!
By Emma Thomas