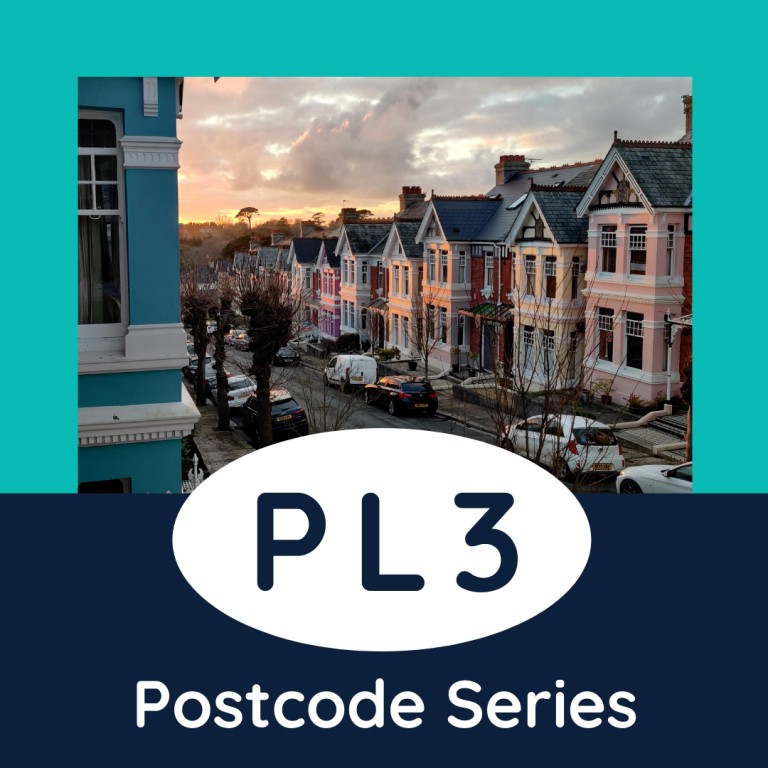 By now, I'm sure you've seen the Postcode Series popping up, and you may be waiting for a specific area, so with that in mind, today is no exception as we take a look at the PL3 postcode.
With areas such as Efford, Hartley, Laira, Mannamead, Milehouse, Peverell and Higher Compton, PL3 is an incredibly desirable postcode.
Many areas of PL3 can be found on higher grounds, meaning the properties usually benefit from long distance, beautiful views towards the moors and the sea. With many of the houses dating back to the Victorian and Edwardian eras, you can often find truly remarkable properties with original features such as high ceilings and beautiful coving too!
PL3 is not where you want to be hitting the student market, it would usually be considered too far for students to walk to University, however, with easy access to transportation routes, you may luck out. Alternatively, a mature student audience isn't unrealistic, as they can often convert to a residential let, so just pay attention to how you are advertising to your audience, so it hits your desired demographic!
PL3 is bisected by main, busy roads, so we consider this area more ideally suited to commuters looking to get to the A38 quickly. So, for investment purposes, we'd highly recommend this for long-term, family/residential lets and sales. Alternatively, if you're looking for yourself, it's the perfect place to find your forever home.
According to the Census, 9841 residents owned their property outright or had a mortgage secured, in comparison to 4835 in some form of rental accommodation, showing that regardless of your investment, there's a suitable market to hit in PL3.
Properties in this region tend to keep or exceed their value, so although the market is never guaranteed, you're unlikely to ever lose out on your investment. With lower crime rates than anywhere else across the city, great local schools, predominantly free, on-street parking, with the benefit of many properties boasting driveways or garages and outside spaces being much more prevalent in this region – perfect for those of you with children, pets, or a green thumb, you can see why it is so desirable.
So, what does Zoopla have to say?
The average sold price for a property in PL3 in the last 12 months is £256,679.
Different property types in PL3 have different average sold prices over the last 12 months:
Detached: £426,538
Semi-detached: £273,179
Terraced: £236,063
Flats: £149,769
As you may have guessed, we'll be unpacking PL4 next, so if you're enjoying learning about Plymouth, or want to know more about potential investment opportunities, stick around!
Alternatively, if you've missed our other parts of the series, you still have time to read about PL1 and PL2. Don't forget, our new Residential and Sales office is up and running too, so if you want a Free Valuation, don't hesitate to get in touch!
By Emma Thomas