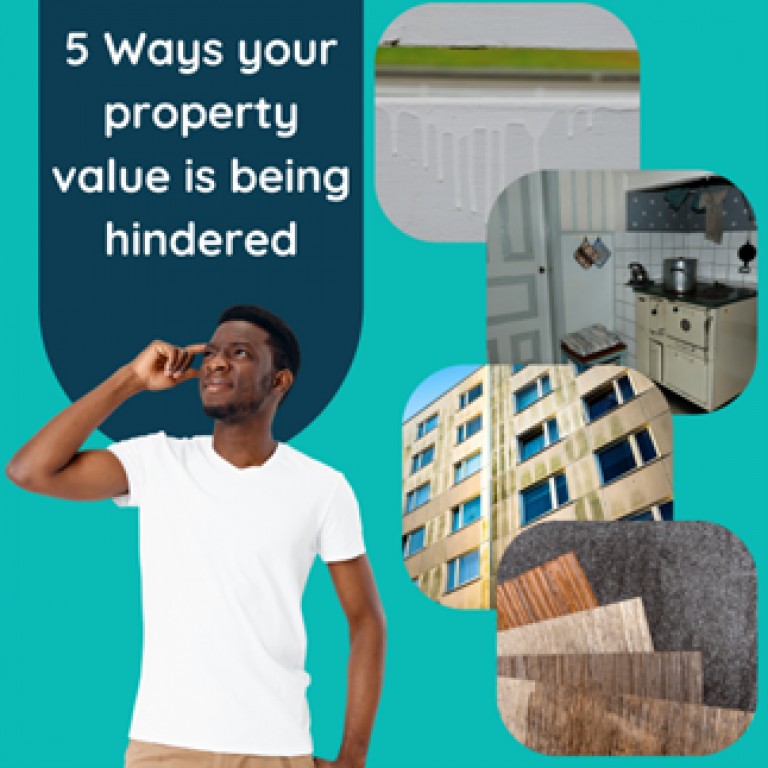 Property value is a complicated subject, and sometimes it can be determined off of the most seemingly 'insignificant' factors, such as the time in which your house was built, the area in which you live in, as well as the factors of local amenities. These are things you cannot control when it comes to trying to increase or maintain your property's value.
Here are some ways in which you could be damaging your properties potential value, and how to rectify it:
Poor Maintenance
Poor maintenance is by far one of the most common ways in which your home's value and general quality will be depleted. If a tenant contacts you regarding a Maintenace issue, it is your sole responsibility to rectify the issue, or else you will end up having to finance the damages yourself later when the damage gets too bad. This can include solving water leaks, making sure the plumbing and boiler is up to scratch, etc.
Botched Paint Jobs
If you've heard students or tenants refer to a botched paint job as 'the landlord special' - don't let this be you! This stereotype comes from property owners who, instead of rectifying a bad paint job or a dodgy coloured area of furnishings, they paint over everything – including light switches, air vents and bathroom fan extractors. If you're guilty of a botched paint job, or a half-done paint job, schedule some time to sort it out with pristine care, as you'll then have a higher ground for re-selling, and even putting a higher rent price for tenants!
Outdated kitchen and bathroom designs
Kitchens that have not been remodelled since the 70's/80's or even decades before – will typically have a lower value due to the potential faultiness and wear and tear of the nature of the room. While most would argue having character is by far more attractive than most modern re-modelled kitchens and bathrooms, and this does not apply to grand buildings such vintage country cottages, your house in the city can decrease as much as £20,000 its potential value.
Using vinyl tiles and sheets
This one is bound to set tenants up for failure, due to the flimsiness of vinyl kitchen counter toppings, and vinyl 'laminate' floorings. By having these in place, damage is almost certain to happen from something as small as a can of beans dropping to the floor. Whilst it is 'easier' to upholster your home designs in this way – it will be detrimental to the value of your property, and you will be once again held accountable for re-laying vinyl tiles repeatedly. By investing in decent flooring and kitchen counters, you'll never have to re-buy or even maintain them, score!
Bad Landscaping
If your property has a garden or a courtyard of some sort, you're going to want to keep this maintained and filled with foliage and freshly cut grass. If fencing turns rusty, grass is left to grow out and so on, your property not only won't appeal to potential buyers and renters, but the overall valuation will plummet. Get those garden shears and flower pots out ASAP!
Now that you've seen how your maintenance could be decreasing and hopefully now know how to rectify these problems, why not check out how to increase your home's value through good maintenance.'
By Caitlin Stimpson