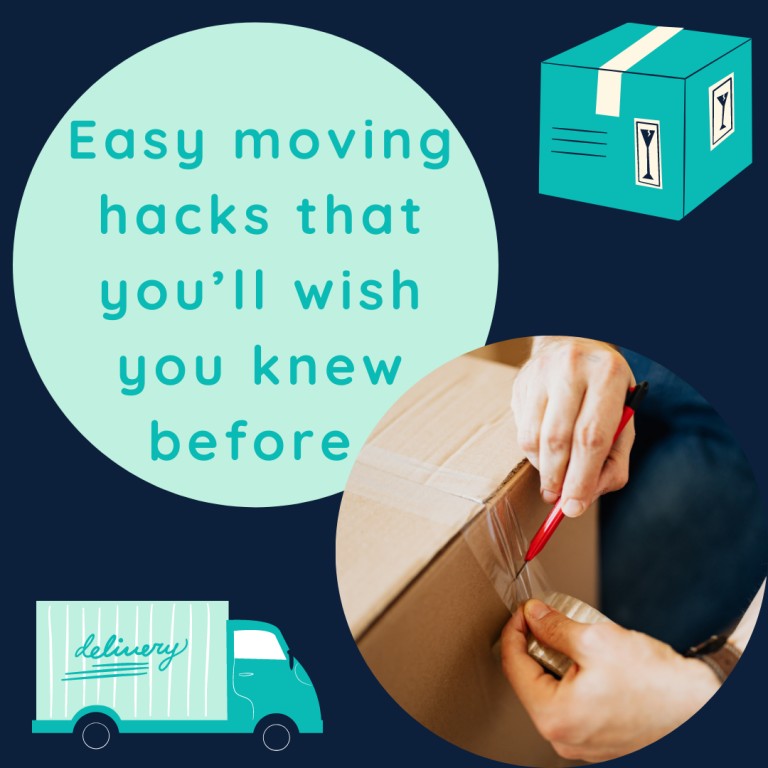 Moving house is up there with one of the most stressful events to happen in one's life, we explained that in our previous blogpost, how the home searching process works at Clever. But there are some easy, and very common home-moving and packing hacks you'll kick yourself for not knowing sooner. Here are Clever's top tips:
Put your pets in kennels
When moving home with pets, if possible, keep your pets at arm's length and away from all the hustle and bustle. By putting them in kennels and waiting until you've moved into your new home and regained a sense of familiarity for them which both reduces your dog's chance of getting relocation depression, as well as making your life as the humans of the household easier by being able to get on with the move without having to worry about feeding and calming down your pets.
Pack your essentials in a bag the night before packing day
Anobvious, but a crucial point. When it comes to packing, make sure you extract all things you use daily (e.g., hairbrush, toothpaste, spare underwear, medication) and put it into some bags by your front door to ensure they don't get lost within the boundless amounts of boxes being loaded into your removal van. You will also thank yourself for this when you end up being able to use your necessities immediately in your new home for a quick refresh before the big unpacking commences.
Label all priority boxes first
Priority boxes are the boxes filled with things you will need to use almost immediately upon arrival at your home (such as clothing, kitchenware, toiletries and bathroom products) and by breaking down your moving tasks bit by bit, you will be able to start to slowly unpack your things in order of what you need to prioritise, and it wont seem as daunting!
Don't unpack the tv or laptop first
Limit yourself to distraction, focus on the most important things to do and leave any form of entertainment to the last minute as this will only encourage you to procrastinate more. You'll thank us later! As well as this, unpacking the essentials first will ensure that you get the important things out of the way and nicely organised before moving onto the dreaded furniture moving!
The Russian Doll method
You have heard of this one from the hit TV show 'Friends.' The old 'stuff your socks in your shoes' method is one of them. The Russian doll method is exactly as it sounds, except it applies to objects – not people. The Russian doll method of moving day hacks is the holy grail of space-saving methods. It's the method of, pack smaller items inside bigger ones wherever possible, protecting your items and saving bubble wrap and cardboard boxes. This can be applied to pots and pans, cups, plates, Tupperware, clothing, and even small items of furniture such as a small side table and bean bags!
Once you're unpacked and settled into your new home, why not check out these house cleaning hacks?
By Caitlin Stimpson