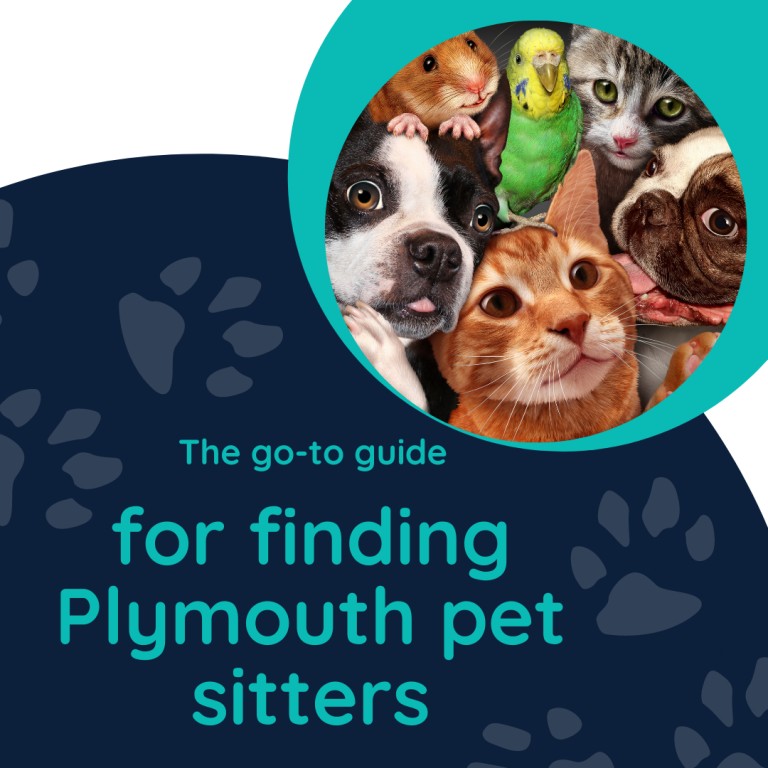 Are you planning to go on holiday? Leaving your beloved fur-babies behind for long periods of time? Fear not! Plymouth has a range of professional dog walkers and pet sitters to save the day! Dog walkers can pop in and out intermittently, and pet sitters are best for 24-hour care, these options below will suit all!
Phillipa, a woman from Plymouth runs a fabulous business called Pips Pet Care, where she offers a range of pet care services including walks, grooming, day care and pet visits. Pip has experience with animals having grown up on a farm, many distinction level qualifications in pet services, grooming and is even a licenced dog boarder with Exeter City Council! Phillipa's contact details are available via her website and social media pages.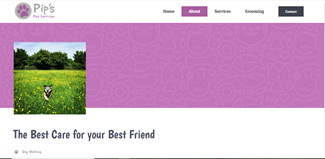 With a 5 -star Trust Pilot rating, Barking Mad is a national pet service with branches up and down the UK, Plymouth included! The business started in Cumbria 22 years ago in 2000. They are members of the Pet Industry Federation and are now the UK and Irelands most trusted pet partner business. Their range of pet care includes day cares, overnight stays and drop-ins, you'd be barking mad to miss out.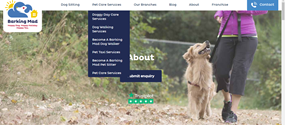 Posh Paws are a family-ran business that have been in business since 2008 providing pet care suited to each individual pet's needs. They specialise in dog services but have experience in small animal, aquatic and reptile animal care as well. They offer all kinds of care and are not shy to take on animals who may suffer with behavioural issues. A very versatile small business worth a shout-out!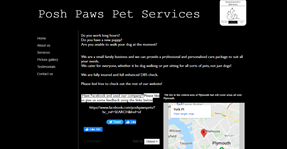 Pets, homes and gardens Plymouth
Ran by a man named Nigel Hopkins, Pets, homes and gardens is a plymouth-based pet care business that offers only the best animal care. He has Plymouth City Council boarding licensing, has a full police check and animal care qualifications. He specialises in personal care for all animals, and even offers 24 hour pet care services specifically tailored to you and your pets individual needs and circumstances! Nigel's business has even been featured on Channel 5 before, impressive!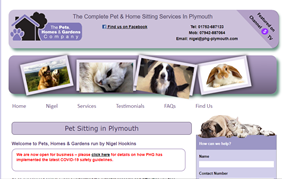 Finally, a plymouth-based business well-deserving of a mention has to be Plymouth Paws! They market themselves as great alternatives to cattery's/kennels etc as their range of services are catered to their owners personal requests, as well as dog-walkers, but also offer personal care for small animals as well. Their website puts emphasis on the GDPR certifications as well as their boarding licencing as well as their 'security feature' - ensuring the customers home will also be retained from post damage and general wear and tear!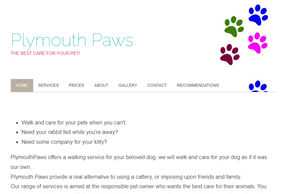 There are so many brilliant pet-sitting businesses across Plymouth, but the ones stated above were chosen on the basis of their wide range availabilities, their high Trustpilot ratings as well as their flexibility with pet needs. Comment down below if there are any other brilliant plymouth-based pet services that you think deserves a mention!
While you're here on the topic of animals, why not take a look at one of our previous posts, where you can read all about this handy checklist on moving home with your pets!