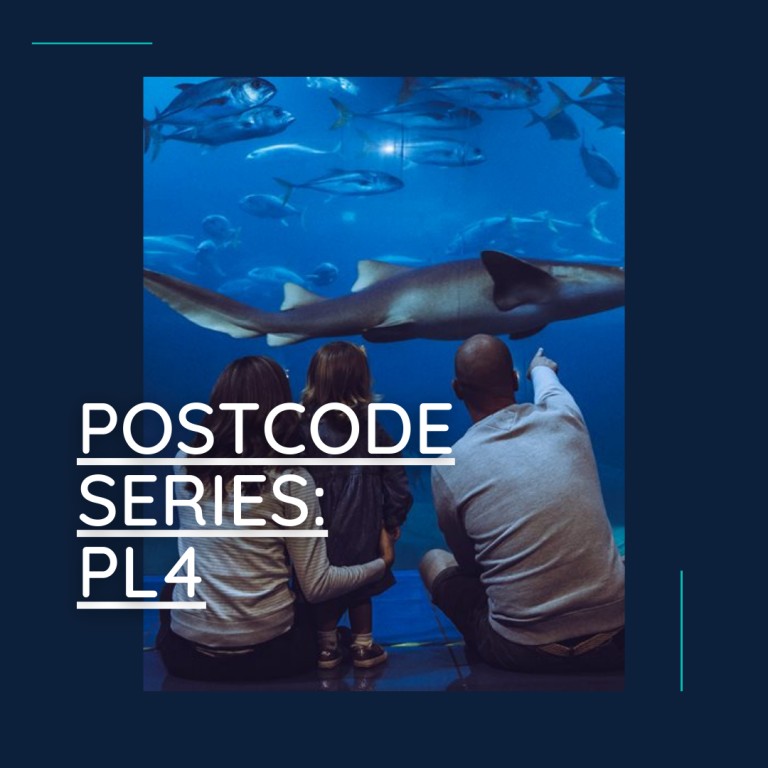 We're slowly making our way through the postcodes in Plymouth and if you've joined us from the start, you're probably all clued up about PL1, PL2 and PL3 – so now it's time to tackle PL4.
PL4 houses Lipson, Mount Gould, Greenbank, Mutley, Prince Rock and Beaumont, so what makes each of these locations desirable?
If you're looking for central locations, PL4 is ideal – especially if you're looking to take on the student market. With everything either an incredibly short walk, or an easy commute on the bus away from the University, the majority of student homes will be within this bracket. That's not to say it is exclusively for students, (and therefore if you're looking for a residential or a sales opportunity you shouldn't invest in PL4), it's just a case of knowing your areas.
Greenbank, Lipson, and Mount Gould are comparatively a happy medium for both student and residential. They offer lots of local parks or tourist hotspots such as Tothill Park and The Box, so it tends to draw a different audience. It's worth paying attention to the property's size, as this will determine the type of residents you'll attract or neighbour with. For example, Lipson especially has a lot of 6+ bedroom properties, so this means you're more likely to be surrounded by students. Alternatively, Prince Rock and Beaumont are objectively more residential-based if you're looking for a forever home, or long-term residential lets and are close to the other noteworthy stops in PL4 – The Barcode, Vue Cinema and The National Marine Aquarium!
Mutley, (although there are many residential lets and sales occurring on a regular basis), is notoriously known as the student hive. With ample bus routes passing through, local bars and cafés and plenty of supermarkets, it's the perfect place for students to live during their time at University. Market prices can reflect this, with listings coming in at lower prices if the properties have not been well maintained. Crime rates can also increase slightly if there are regular house parties and therefore complaints. Regardless, in the long run, especially for the student market, properties tend to hold their value and with student numbers increasing year on year, you're unlikely to run out of tenants.
It's worth noting that 1 – 4 bedroom properties in this area are the most likely to get filled first.
The Census figures reflect this when you look at the rental figure of 9544, in comparison to the mortgage/owning outright figure of 6283. PL1 is the only other postcode sector where the rental figures actually come in higher.
Unlike residential lets where you could have occupants for a substantial amount of time, with student lets, properties often need refurbishing or updating every few years, so it's always worth speaking to local agents about how much rent your property can generate weekly, to ensure you see a return on your investments and you're not just wasting your rental income on the property upkeep.
Now it's time for the Zoopla stats.
The average sold price for a property in PL4 in the last 12 months is £182,503.
Different property types in PL4 have different average sold prices over the last 12 months:
Detached: £175,000
Semi-detached: £276,200
Terraced: £197,504
Flats: £136,040
Hopefully this has helped, however, if you have more questions or maybe want to book a valuation for your property, our team would be more than happy to assist. Make sure to join us for part 5 of our postcode series coming soon!
By Emma Thomas