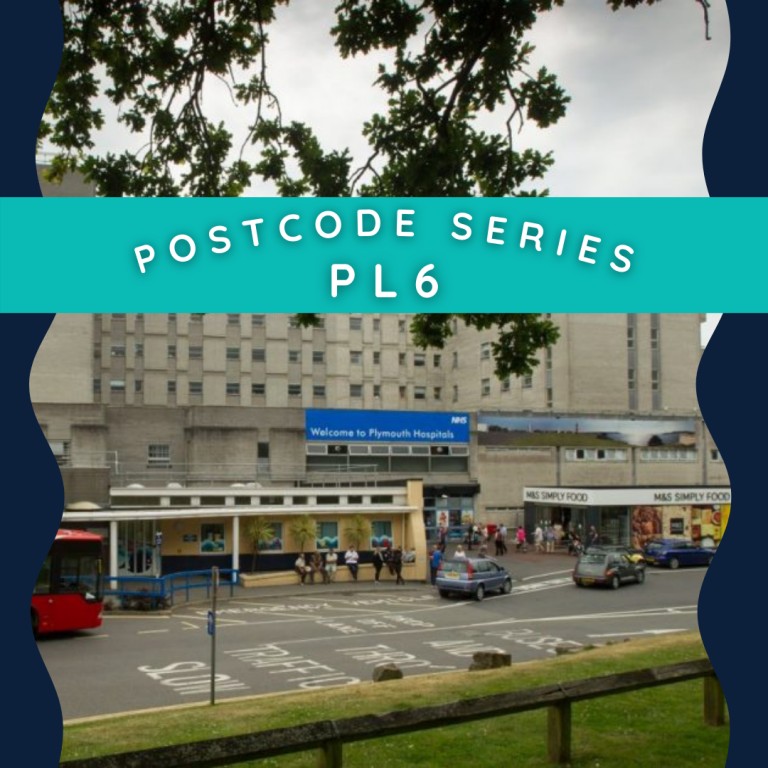 PL6 covers areas such as Crownhill, Roborough, Southway, Woolwell, and Bickleigh, so what could an investment here look like?
The sales market is the main focus of PL6. It's incredibly prevalent and this is reflected by the occupancy numbers, with a whopping 12,533 (according to the 2011 Census) either owning outright or having a mortgage on their property, in comparison to only 5269 people in some variation of rented accommodation. It's clear there is a renter's market available here, and with fewer properties available for rent, you'd be able to come in with some competitive rental prices and get some long-term contracts in place.
Alternatively, as previously discussed with PL5, due to the close proximity to Derriford Hospital, it could be a good option to market towards student nurses on placement if you want short-term rentals and you may luck out with mature students at Marjon University too!
However, it would appear that this postcode is strong for developers, looking to buy and flip houses, as the market seems well suited to families and forever homes, with the main demographic being married households aged between 30 – 64. That's not to say there is a huge margin for profit here, as properties are already coming in at the higher end of the market, but there may be a few hidden gems that need cosmetic love, that could provide the perfect opportunity to put your stamp down and move onto the next! The outside space of these properties can also make them suitable for extensions, so if you have the money to spend – this is where the real capital can be found!
The area is ideally situated, with large name supermarkets, and local retail establishments such as B&Q and Marks and Spencer, plus you're less than a 5-minute drive to the Moors, perfect for those weekend adventures. This postcode benefits from many properties coming with their own garages and private spaces, however, if your property doesn't, there's never a struggle for free, on-street parking, and last but not least, often ample outside space for those with a knack for gardening.
So, what has Zoopla got to say?
The average sold price for a property in PL6 in the last 12 months is £244,809.
Different property types in PL6 have different average selling prices over the last 12 months:
Detached: £363,334
Semi-detached: £241,823
Terraced: £179,522
Flats: £121,312
If you've enjoyed reading about PL6 and are curious to know about Plymouth's other postcodes, don't forget to go back through our series from PL1, PL2, PL3, PL4, PL5 and come back next time for PL7!
Remember, our property experts are here to help, so whether you're just looking for someone to answer your queries, or you'd like a free valuation, Clever has got you covered.
By Emma Thomas