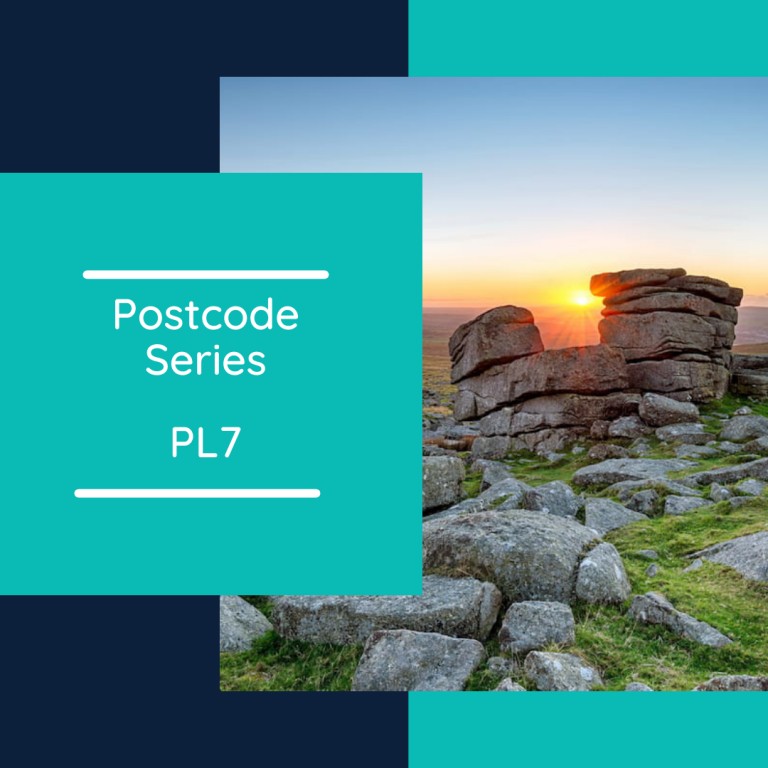 PL7 is a pretty iconic postcode and when we explore this sector more, you'll definitely understand why. Home to Plympton, Sparkwell, Lee Moor, Wotter, Shaugh Prior, Hemerdon, Venton, and Smithaleigh, there's quite a lot to unpack!
First things first, what kind of investment would someone make in PL7?
Like PL6, PL7 is very much a buying and selling market, with most occupants either owning their property outright or owning with a mortgage; 11197 in comparison to only 2789 in rented accommodation. When considering the local schools, safer areas regarding crime stats, local entertainment/tourist hotspots, and properties holding or exceeding their values, it makes sense that people would purchase property here and stay for prolonged periods. Something that is reflected in the occupant's age range, with the majority falling between 30 – 84.
Again, that's not to say there isn't a renter's market here, the location is desirable, so in this market especially, once a property goes live – it won't be live for long, meaning you can be competitive with your rental prices.
So, what is it that's drawing people in?
Firstly, Dartmoor is in the PL7 section…need we say more? With beautiful walks and outstanding views, the footfall of people visiting PL7 every day is hardly surprising. So, to have this less than 5 minutes from your home is a real selling point, especially for avid walkers or families looking for fun things to do at the weekend.
Secondly, following on from family adventures, this postcode also houses Dartmoor Zoo, made famous by the 2011 film 'We bought a zoo' starring Matt Damon, and the beautiful National Trust site: Saltram House.
As with lesser inhabited areas, the closer you get to the moors, the more woodland areas you're bound to find, so PL7 also provides beautiful spots such as Plymbridge Woods and Cann Woods.
There's an abundance of primary schools in this area such as Chaddlewood, or Sparkwell All Saints, a massive incentive for young families as they have way more options than other catchment areas around Plymouth!
And last but not least, Boringdon Hall Hotel and Spa is renowned for its site, providing luxury spa treatments for its guests and often hosting Murder Mystery evenings, it's quite the attention grabber.
With all of that considered, it's Zoopla time!
The average sold price for a property in PL7 in the last 12 months is £249,618.
Different property types in PL7 have different average sold prices over the last 12 months:
Detached: £396,308
Semi-detached: £239,247
Terraced: £201,275
Flats: £123,457
If you're looking to invest, why not speak to our Clever experts and find out what is the right path for you? Alternatively, you may be looking to sell, in which case we can help you there too with a free valuation!
Don't forget to check back soon for PL8 and you can browse our previous Postcode Series if you're looking to learn more: PL1, PL2, PL3, PL4, PL5 & PL6.