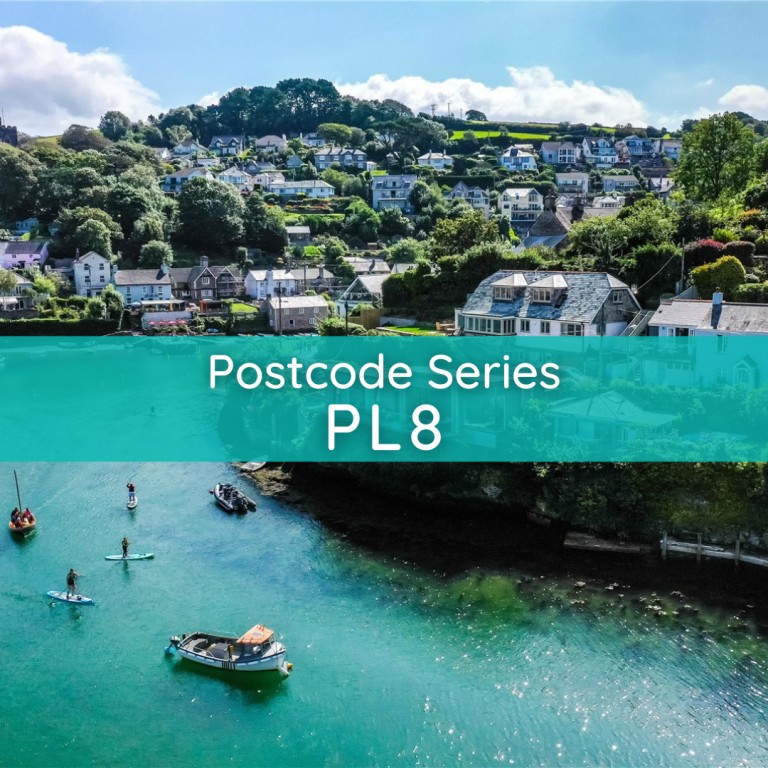 We're fast approaching the end of our Postcode Series, however today we are examining PL8, home to Brixton, Yealmpton, Furzehill, Worston, Ford, Holbeton, Mothecombe, Newton Ferrers, Noss Mayo, Worswell and Netton.
Even though this is an expansive postcode, the population rapidly decreases in comparison to other sectors, with only 2688 people taking part in the Census, with 1976 owning their property/with a mortgage and only 712 in rented! A huge contrast to PL7 coming in at 13986!
So, why is this the case?
With vast areas of countryside and natural beauty breaking up the towns and villages in PL8, there are considerably fewer properties available. Over half of this postcode is on the coast, with beautiful, secluded beaches, or overlooking scenic river views, and the other half is a short drive from Dartmoor, so the location really speaks for itself.
When you combine this with the fact that the majority of properties are detached, often with large gardens or private land, and distance between your next-door neighbour, this creates a sense of competition within the PL8 sector as there are fewer properties to buy or rent. Breaking this down further with the age demographic (according to the Census), it would appear this postcode is more desirable for people slightly later in life, heading towards retirement, meaning houses might not be available for extended periods of time. With the majority of people being aged between 45 and 89.
If you're looking for an investment, in terms of longevity, the PL8 postcode really holds its value, so unless there are rapid changes to the market, you're unlikely to lose out. Due to the detached nature of the properties, there is also a real opportunity to look at extensions, adding further value, perfect if you are eventually looking to sell purely for profit, or for example, to downsize.
There isn't a huge rental market, however, this could mean your property stands out from the crowd in a very desirable postcode, so it's always worth talking to an agent to see if this is the right step for you, and if so, what kind of capital returns you could see from this.
So, what are the Zoopla stats?
The average sold price for a property in PL8 in the last 12 months is £532,368.
Different property types in PL8 have different average sold prices over the last 12 months:
Detached: £755,908
Semi-detached: £385,681
Terraced: £325,233
Flats: £259,500
With only one more postcode to go, come back next week to check out our final in the series: PL9, and don't forget, you can browse our previous Postcode Series if you're looking to learn more: PL1, PL2, PL3, PL4, PL5, PL6 & PL7.
By Emma Thomas